Working from home has become a very popular trend in the IT industry. In the era of instant communication, in which the Internet plays a crucial role, the possibility of making your home an effective work environment is now closer than ever.
Is telecommuting right for you?
From my own experience, I would say I found this solution convenient in certain situations.
However I would not swap it for the office atmosphere and this feeling that you're part of a team or for those "meet me at the water cooler" chats on a permanent basis.
A trend that is growing in popularity
Recruiters within corporate bodies around the world have noted that "Is there a possibility of working from home?" is one of the most popular questions asked by telecommuters and IT specialists.
Apart from the obvious advantages, such as saving the cost and time of commuting, potential employers have found that candidates have made a convincing case for the higher productivity that comes with working in the peaceful and comfortable environment of their homes.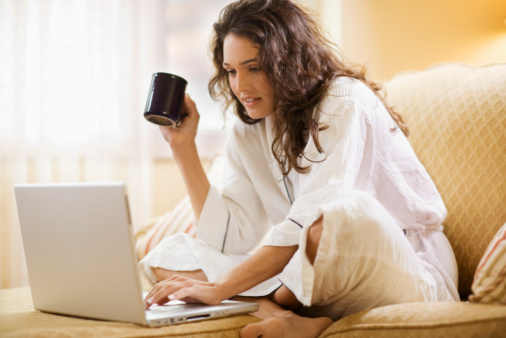 How to avoid the traps of telecommuting
Working from home on a long-term basis may have its downfalls. Here are a few tips on how to make it successful:
Be disciplined. Be punctual and make sure you start work every day at the same time. This will ensure you are reliable and available in case of any issues that may arise.
Create a task list you can follow and stick to. Prioritizing your work is very important, especially when there are many possible distractions at your home, such as private calls or visits, domestic issues that require your immediate attention, or family issues for those with children.
Prepare a designated area for your work place. This will ensure you stay focused, rather than sitting on a couch and being distracted by watching TV.
Just like at the office, make sure you take short breaks. Do not spend it on big things like preparing dinner for your family. Instead, get some fresh air!
I would love to hear your feedback and experiences you might have with working at home. Feel free to let us know how you've found it so far.
Best,
Dom