Ever-changing technology is contributing heavily to fast growth in the areas of e-learning and training. With a variety of new choices and emerging developments, e-learning is moving forward quickly, opening up new possibilities for organizations. Whether you're implementing new tools in your learning and development system or improving the process of delivering knowledge to your forces, here are a few key trends to keep in mind.
Make Learning Flexible and Mobile
According to Brandon Hall research, 28 percent of smartphone users say their phone is their primary way to access the Internet. This should cause you to reconsider how you're delivering your learning content and the entire design behind the learning itself.
Are you effectively reaching the learner with the best possible approach?
Mobile is a reality, whether it's via tablet or smartphone. Be smart about how your users make use of that technology.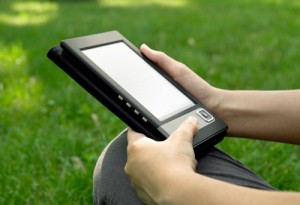 Mobile delivery makes it easy for employees to access just-in- time training or performance support at the most convenient times for them.
Enhance the Learning Experience
Your goal is to deliver your topic in a quick and effective way.
Try using a technique that is common in all sorts of applications and games nowadays. Motivate learners by rewarding them with points or badges that highlight their achievements.
Making learning a social process will definitely boost learner activity.
Collaborate Using Social Media
Social media sites are often used in recruitment, learning and career management. This environment provides opportunities for communication and collaboration. Easily accessible information leads to sharing and exchanging knowledge, even with more specialized resources.
With this flow of communication and information, social media makes it easy for employees to collaborate with experts to find solutions within many areas.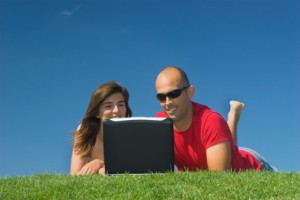 Conclusion: if you don't have a social learning strategy, you'll fall behind.
Make e-Learning Bite-Size
With information conveniently at our fingertips, time- consuming learning content is not an option.
Learners want quick, bite-size pieces of information to make it easier to progress through a course. The result—more effective processing of the information.
A bite-sized course structure is ideal for mobile delivery, as many learners access information that way.
With fewer limitations and greater opportunities that e- learning provides, the learning process can be a fun experience, and what's most important: an effective use of time and money.
What's Your e-Learning Strategy?
We are very curious. What obstacles and challenges do you face with your learning management and how you plan to address them? Feel free to leave us your comments.
Best, Dom