How do prospects check you out? They probably take a look at your online content to find out how relevant you are to their needs. And today's picky consumers may look at only a small sample, but they want a buffet to choose from. So how's the best way to produce a lot of content — not just once but continually? I'm so glad you asked 😉
You're about to learn a handy way to use ClickMeeting to produce impressive content in a short period of time.
Who Can Help?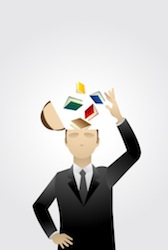 The great thing about today's connected world is that you don't need to be an expert on everything. In fact, people remember you easier if they associate you with a special slice of your industry — a slice you know better than anyone or can explain with a different twist.
With ClickMeeting, you can collaborate with experts who know a different slice of your industry — those who complement you without directly competing.
Why Collaborate?
Like you, those same experts need to let people know about their specialty. So if you can show them a quick-and-easy way, you're a hero!
And what could be quicker and easier than ClickMeeting for sharing ideas?
How Do Meetings Become Content?
Here's the tricky part — you have to remember to click the Record button 😉 ClickMeeting does the rest. At the end, you've got a digital recording — including audio and full video.
Then you can load it onto Youtube, host it on your site, or host it inside your ClickMeeting account. You can even let people download the video file to their computer. The choice is yours.
What Content Types Are There?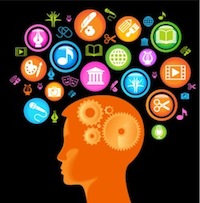 ClickMeeting makes it easy for up to 4 presenters to share the screen at the same time. And if you have more than 4 presenters, simply pass the mic and camera to any presenter.
With just a few clicks, you can present Powerpoint slides, search Google, view Youtube videos, make notes on a whiteboard, or review documents in Word, Excel, or PDF.
Where Content Works
Video makes a great companion for other content:
Use it as an "ethical bribe" to entice new subscribers to your newsletter
Link readers from your PDF or Kindle e-book to additional video content
Include video as part of an e-learning course or membership site
Transcribe the text of the panel discussion and create an ebook
Send it to prospects for a glimpse of you in action with industry experts
Leverage the video to get speaking engagements or online workshop appearances
Now What?
ClickMeeting makes creating video content easy. And you don't have to do it alone. Start networking with fellow professionals — share ideas and create all the content you need.
But these are just a few ideas to get your creativity flowing. How else could you use collaborative video content?