No one wants to wait for the latest great thing.  Whether it's the next generation of smartphone, a software upgrade, or a new installation of a classic videogame, those who use technologies want them when they want them.  Not later or even in a few minutes.  Technology changes so rapidly that when it's demanded, it better be on its way. 
This is especially true in business, both within a company and when appeasing clients.  The concept of on-demand business and technology services was listed by consulting company PwC as one of the top emerging technology trends in the business sector for 2014.  This means that IT departments and others who have technology purchasing power in a company should be prepared to make quick decisions to acquire what their business departments need and provide clients with custom computing solutions.
Playing Technology Matchmaker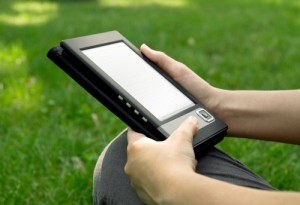 When a technology need arises in business, the realization that it can't be lived without is often sudden.  The need may have been there all along and research reveals new information about how to improve or enhance a business process.  Or perhaps a new business strategy or process requires the technology, and until it's acquired, the project can't move forward.  Either way, it's essential to know the reasons behind the need, and then match them with appropriate solutions.
There will be an increased need for companies to have customizable and flexible IT frameworks both internally and as a service to clients.  For example, accounting departments will need financial software to be fully compatible with any databases that IT departments are running.  There will be opportunities to develop industry-specific business services in fields like healthcare, retail, insurance, banking, and media.  Purchasing and developing software that works best for a particular department or client will require close communication with all parties involved.
Where Strategy Meets Service
Other top technology trends for 2014 tie directly into these on-demand services, as technology-purchasing agencies in business have to make the calls about investing in them.  Companies are investing heavily in these processes with faith that they will provide a high return on investment.  As companies find more ways to collect data about consumers (through technology, of course), business analytics is on the rise.  New technologies for modeling, computing, and visualizing data will drive the decision-making process of industry leaders.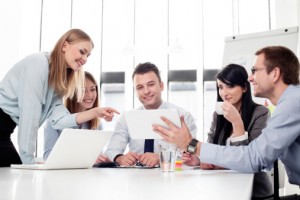 Collaboration and effective teamwork are viewed as the foundation of business efficacy.  Socially enabled business processes, such as game mechanics, discussion boards, and social analytics, will help facilitate streamlined workflows and the capacity to work across organizational departments to get the job done.   Much like videoconferencing, emerging social and community technologies are keeping employees connected.
Consumers in 2014 are using mobile technology to keep their life in check on a zoomed-in level, from tracking how many calories they burned in a day to managing the balances in their bank accounts.  They rely on their mobile devices as a personal organizer – a personal friend, even, that they can trust to manage everything from daycare to vacation planning.  Engaging consumers with mobile technologies like analytics, social media, and biometrics brings services to them directly.  It is also a mechanism to instantly inform them of new products and services to enhance their life.
From Top-Down to Teamwork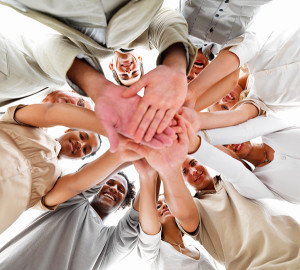 On-demand technology calls for on-demand meetings.  Videoconferencing comes into play as a way to have a quick pow-wow to put together details about new technology implementation.  Availability and ease of communication will help empower business departments and clients to excel in their fields.  The business forecast shows that IT and business service decision-making is evolving from a top-down process to more of a shared system of governance.  With more heads in the game, this means more meeting between departments to hash out the details.
The keyword in business for 2014, and for the foreseeable future, is connection.  Providing on-demand business and technology services requires constantly staying in touch with both business departments and clients to be on top of their technology needs.  Project managers and executives must connect with stakeholders to understand how and why technologies are being used.  In doing so, they ensure the selection and design of optimal features and their timely delivery.
How are you connecting with your employees and consumers?