The whole point of webinar services is the ability to host or participate in online events from any location. And when we say any, we don't just mean your office, a conference room or your living room. We mean ANY: your favorite coffee shop, a commuter ferry or a beach — and with no quality loss.
To make that happen in the past, we've offered a mobile app that allows you to access and host webinars from any mobile device. We're happy to inform that we've just launched a brand-new mobile application for iOS and Android devices. It offers a higher level of user-friendliness and efficiency. Here's what's new in the latest version and what it means to you.
On the inside
First, there are the guts — thousands of lines of code that you don't normally think about but which make everything work. We've completely rewritten the application source code. As a result, the new app offers unprecedented performance and greater efficiency in speed and data usage. From your perspective, the new app will run much faster than before and will be much easier to use and much more effective.
On the outside
Then there is the new interface that has been completely redesigned. We may be biased, but we think it's pretty cool. More important, it offers greater user-friendliness for webinar hosts and attendees.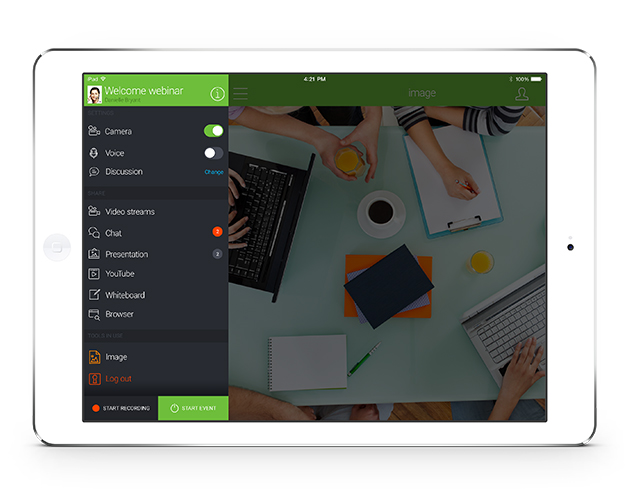 As a complete webinar provider, we had to include the most important features in the mobile app.
So with this version you also get:
A built-in event creator, enabling you to create scheduled and permanent events.
The ability to broadcast video files directly from a mobile device.
Color-coded chat with messages from the hosts highlighted a different color to make conversations clearer for attendees.
For tablet users, a preview feature for files they want to open during the presentation to help avoid confusion about file format while running the event.
Ability for hosts to add and remove files from their device library directly from the mobile app.
Graphics quality adjusted to fit every resolution of every mobile device.
Isn't it neat?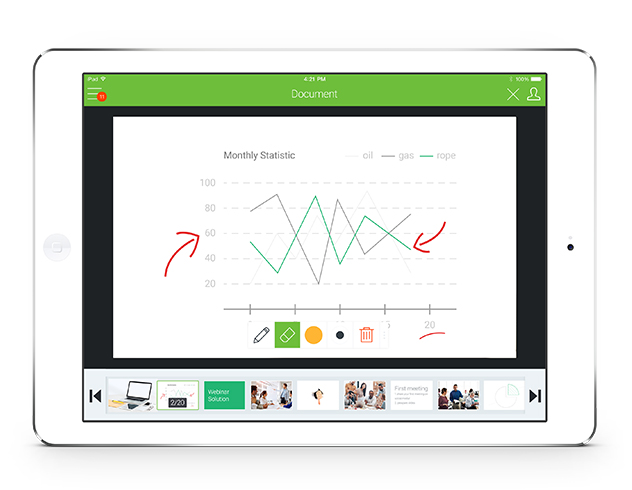 What to do now
If you're already a ClickMeeting customer, go to the App Store or Google Play, download our new mobile app for free, and take your webinars with you. And if you're not yet a customer (and you got this far) we invite you to download our free app and then sign up for a ClickMeeting 30-day free trial! See for yourself how easy it is to manage, run and participate your webinars anywhere, anytime with anyone.