LinkedIn Live came shortly after LinkedIn Events and electrified marketers, bloggers, and tech websites in a flash. This professional network titan, backed by Microsoft itself, has decided to catch up with other social media platforms, and introduce its own video content broadcasting service. How will this new feature affect webinars? Is it a threat or an opportunity for webinar software?
In December 2018, we couldn't hide our excitement as we loved LinkedIn's pilot version of their new feature – LinkedIn Events. Although available only in San Francisco and New York at first, it is already on the radar of every serious digital business manager.
As soon as it got out, a big light bulb went off in our heads
– Hey, that can power up the promotion of webinars like a rocket fuel! 
With a professional character of LinkedIn networks, it is highly more likely to get to the right people with serious online business events.
OK, we agree on the positive impact of LinkedIn Events. But what about LinkedIn Live? Would that be a competition to webinars? After all, it's all aboutvideo content broadcasting.
So, what's the story?
LinkedIn Live – what is it?
The overall impression from the articles comes down to the "well, it's better late than never." Although LinkedIn has been boasting the significance of video marketing for quite a while now, it was Facebook and YouTube who came in with live video broadcasting services first.
Now, after seeing numerous LinkedIn's display ads and articles about how video amplifies online businesses, marketers are happy to see the LinkedIn Live feature launch.
To put it as simple as possible, LinkedIn Live enables users to broadcast real-time videos addressed to specific groups or all platform members worldwide!
Just like LinkedIn Events, the Live feature is running on the MVP version. Meaning, it's not available for everyone yet, only for invited users.
Why the hype?
As we highlighted in our article about LinkedIn Events, these are not the first (nor probably the last) features LinkedIn has copied from other social media titans.
So, what's the hype bout?
The answer is simple – business. LinkedIn, with its 600 million users – professional members, is the world's largest business network platform. It's now far beyond a career-oriented ecosystem, but it serves instead of a business relationships stratosphere. It's B2B heaven where decision makers allocate their marketing and sales activities.
If you dive into Facebook Events, you can, of course, find interesting and valuable events organized by many respected brands. However, you can also drown in the ocean of entertainment (concerts, club music nights, exhibitions, etc.), private events, or complete nonsense rubbish.
The same goes for Facebook Live. Because of Facebook's character, there are tons of live events about people's private stuff, mixed with videos broadcasted by politicians and celebrities.
Just imagine going through this immense clutter with your events organized by your brand's or company's live events. Plus – a chance to reachyour audience with those.
That's why LinkedIn makes a difference:
Business audience is at stake
Yes, they have copied both of these features. So what? Bear in mind your B2B audience. These people live very actively on LinkedIn. You can find them publishing and sharing insightful articles. Fresh forecasts and surveys regarding their specific industry – they cover all those. But most importantly, they are all eyes and ears on new solutions for their businesses.
That's the reason for keeping an eye on the BETA versions of LinkedIn Events and LinkedIn Live. Getting these two on board, you can reach your B2B clients' way easier and more efficiently.
Also, LinkedIn Live didn't arrive without a reason:
First of all, video marketing has been an essential part of LinkedIn's overall marketing communication, expert advisory, and learning platform.
Take a quick look at how many courses and videos come in after typing the phrase "video marketing" in their search field:
Secondly, the video continues its victorious march through the sales and marketing fields. If you haven't seen our latest State of Webinars 2019 Report, check out these stats: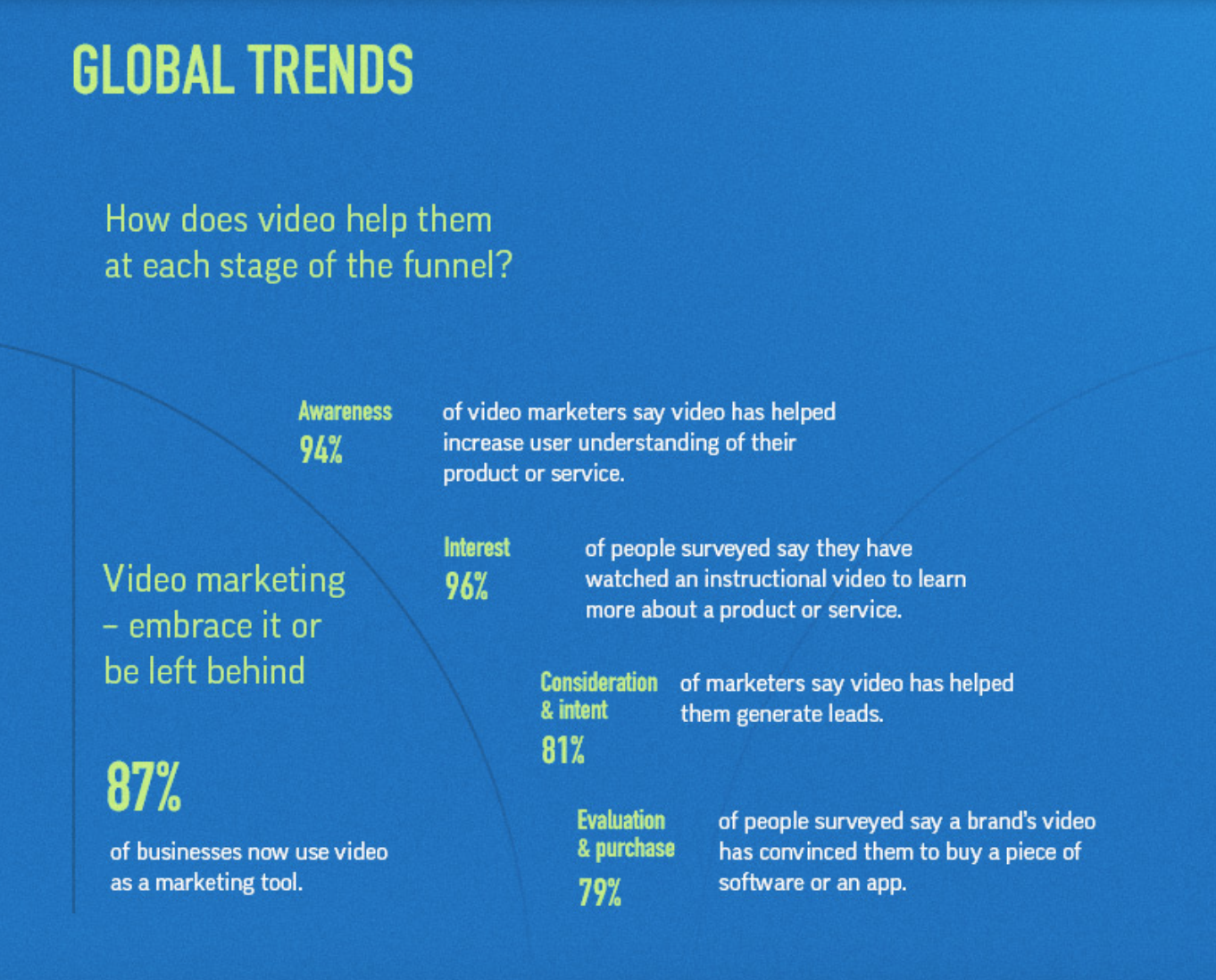 Yes, 87% of businesses use video as a marketing tool. It's an era of video, and it's time to embrace it or be left behind.
LinkedIn Live comes in line with this trend.
OK, so we know why this feature makes sense. Now, let's find the answer to our fundamental question:
LinkedIn Live and webinars – a war or a possible alliance?
Will the new LinkedIn service be a threat for webinar software? Let's put it this way – when Facebook Live and YouTube Live appeared on the horizon, some marketers have considered them as a threat to webinars.
Were they right?
Absolutely no! On the contrary, these live streaming services struck as an opportunity. Neither Facebook Live nor YouTube Live is equipped with interactive webinar features (like screen sharing, whiteboard with drawing tools, CTA button – to name just a few). They do, however, have the power to reach millions of viewers all over the globe.
Webinars powered up with Facebook Live and YouTube Live unlock the potential of many digital businesses. That's why, in summer 2018, we deployed new social media tools at ClickMeeting.
As soon as we released Facebook and YouTube Live features, our clients started to use them on a regular basis. They expanded their reach by streaming their webinars live on Facebook and YouTube.
The success of these social media integrations was so meaningful that we didn't hesitate from including them in our webinar success playbook – the complete guide for lead generation and sales increase with the use of webinars.
LinkedIn Live, in our opinion, may be an even more significant game-changer for webinars. Streaming your business-oriented online events on LinkedIn has a vast potential of reaching a more prospective audience. People from the B2B environment, who are hungry for relevant and valuable content.
So, what's next?
Both of the new LinkedIn's releases work on BETA versions, so it's still too early to inject those into your content marketing strategy. However, they definitely will arrive in all their glory sooner or later.
Keep your eyes open, and keep on rocking with your webinars in the meantime!