What would be your Christmas wish if you were a child suffering from a disease? Kuba, a 6-year-old boy from Gdańsk, Poland, had his big dream – getting an autograph from his idol – Robert Lewandowski. But, how can a child score a signed photo from a living legend? This is a story about the power of social networking. This is a story about humanity at its best. This Christmas story that made our hearts melt.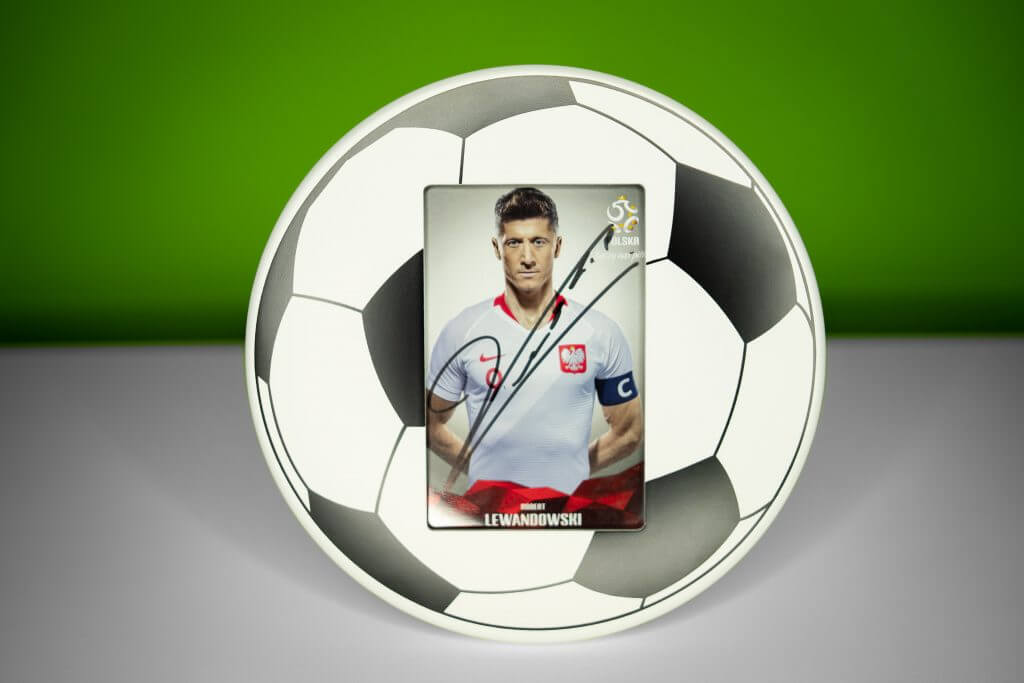 Christmas and webinars – it's about sharing
We believe in sharing. Sharing knowledge, ideas, business insights, and technical how-to's with webinars. We're embracing Christmas as a special time when sharing matters the most. That's why we're happy to support the Pankracy Foundation – our local NGO which does an incredible job helping children in need.
Among the many great things they do, the foundation organizes Christmas gift packages for the children they look after.
One of them was Kuba.
His mother asked for very basic items, like a quilt, pair of shoes, or a frying pan,
says Mrs. Dorothy from Pankracy Foundation.
But Kuba was also dreaming about something very special. And this is when the magic started.
Mission impossible?
Robert Lewandowski is more than just a football superstar. He's a Polish national team captain, Bayern Munich striker, a disciplined athlete, and a media celebrity worth millions! He's a natural-born idol for thousands of kids all over the World. Kuba, a huge football fan, dreamt of getting an autograph from Lewandowski. He shared his wish with his mom, and she passed it on to the foundation.
That's where Martyna comes into the story. Martyna Winkelmann, our irreplaceable Administration Specialist, puts a lot of heart into organizing charity activities, and her immense energy engages all of ClickMeeting's team members.
Martyna made a call to the foundation and asked whether they had a family that needs some special support this Christmas. It was Wednesday morning when Martyna received the information about Kuba and his special wish. She read the letter written by the boy's mother.
The family situation was really hard, but this dream cast some light and hope. It seemed big and impossible, but Martyna didn't give up thinking about it. She wanted to get involved on a big scale.
But how could she reach the unreachable? How could she make the little boy's dream come true?
She decided to take her best shot.
The power of social media networking
Her first thought was Instagram. What would happen if she tagged Lewandowski on this social media platform?
Then I realized he has nearly 14 million followers on Instagram, and it's even impossible to count how many fans tag him every day,
Martyna recalls.
However, opportunity was just around the corner. The very next day, the Polish national team was set to play a friendly match in Gdańsk. It was money in the bank that Robert Lewandowski would be playing against the Czech Republic team.
Why not seize the moment? There was a chance to get through to people working the match – security, stewards, stadium staff, you name it!
On Wednesday evening, a night before the kickoff, Martyna decided to reach her own Instagram followers. She created an Insta Story where she described the difficult situation of Kuba and asked for help with getting Lewandowski's autograph. Soon after posting the story, her mobile phone turned red from all the notification buzzes. The story of Kuba went viral!
His dream moved thousands of people
On Thursday morning, the day of the football match, Martyna's mobile was still buzzing like crazy! Her post scored thousands of likes and shares. This social network was an unstoppable machine. Not only her friends and fans reacted; it went far beyond her own reach and her personal contacts.
People not only shared this post with their networks but started to buy tickets for the match hoping to get through to the Polish captain with a photo to sign. There were also many signals from staff recruited for the match – many of them also promised to help.
Martyna was overwhelmed with the number of questions she received. People kept on asking about Kuba and his sad situation. It was all happening very fast…
Don't worry. I'll get it done
One contact led to another, and on Thursday afternoon someone from the national team close surroundings gave Martyna a call. He offered help but insisted on staying anonymous.
'Just send me your address now, and I'll get this done,' he said,
says Martyna with a sincere smile in her eyes.
On Monday, the dream became reality! A package got to our office and landed on Martyna's desk. Inside, there was the Lewandowski's photo with his fresh autograph! This secret Santa Claus made sure that everything was OK with the package.
It was amazing! When I confirmed I got it, and I really don't know how to thank him, he just said – I'm happy I could help.
What if there was more?
The Instagram post was on fire all day Thursday. One of Martyna's friends, Cezary, reposted it on his Instagram and Facebook profiles. It escalated fast. People from his contact list sent him messages offering help.
Martyna's phone rang on Thursday evening. It was Cezary with breaking news – Kuba would also get a football signed by Lewandowski! This was beyond our wildest expectations! How did it happen?
One of the messages Cezary received, came from a friend, the mother of a 10-year-old boy. Her son already had a football with Lewandowski's autograph on it. They both read the post about Kuba, and it moved them. Her son came up with the idea that was truly epic. He decided to make Kuba happy for Christmas by sending him the ball as a gift. All he wanted in return was to see a photo of Kuba holding the football.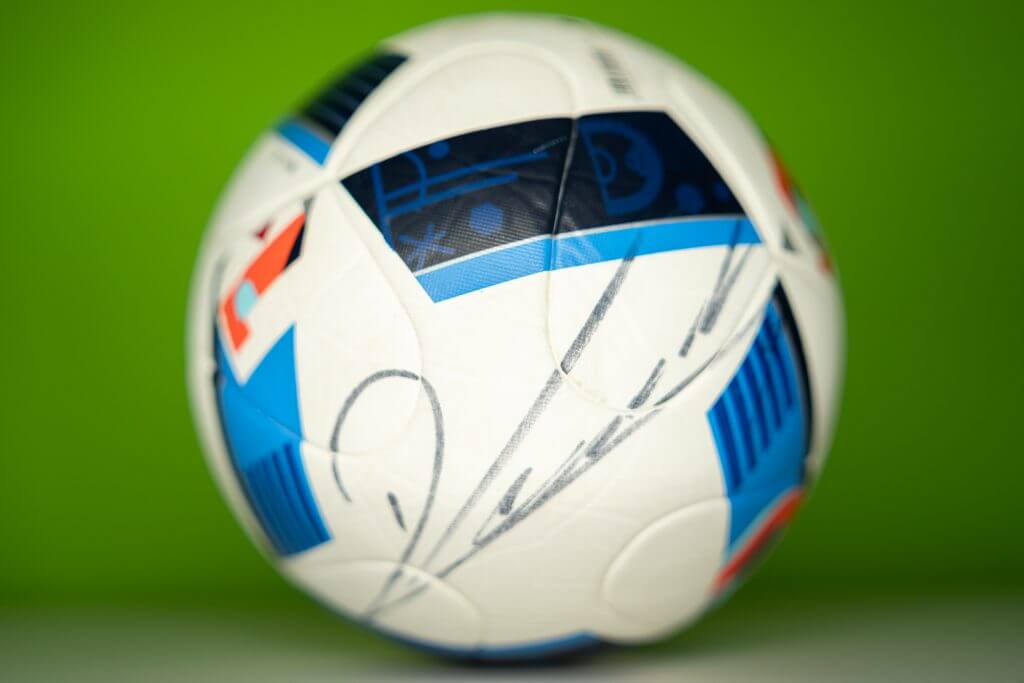 Christmas magic can happen
It started with the shy wish of a 6-year-old boy. It was a spark that ignited thousands of people. With the phenomenon of social media buzz, the power of networking, and the strong belief that it CAN HAPPEN, a wish returned as a double gift: a photo with an autograph, and a ball signed by the international football superstar – Robert Lewandowski.
Kuba and his family will soon receive the entire Christmas package with all the items they need to fulfill their basic needs, and these two miracle gifts,
assures Mrs. Izabela from the Pankracy Foundation.
We really can't wait to hear about their reactions!
This is the magic of Christmas; it's all about sharing.