We've been working on our new apps for iPhone and Android for quite a while. The challenges were daunting, but we're pleased with how they turned out. Are you ready to give them a whirl? This post will help you get a quick start. 
The app installs just like any other (and it's pretty quick). After that, you'll be able to use the app to log in to your account, set up meetings, and even run meetings as a presenter. And participants can use it to attend your meetings as well.
We know you can't wait, so grab your smartphone, navigate to the Apple Store or Google Play, and download the app — they're free, of course.
Enter a meeting
When you log in to your account on your smartphone, you'll see meetings you've already set up. Tap any of them to set up or start the meeting.
You won't be able to create a new future meeting (that still has to be done on the desktop version) but you can tap the Ad hoc button at upper right to start a meeting and invite participants to join you immediately.
When you tap the Join button, you're asked whether you want to Start Meeting or Prepare Meeting. (If this is starting to sound very familiar, you're right. To reduce your learning curve, we mirrored the desktop version as closely as possible.)
Set up a meeting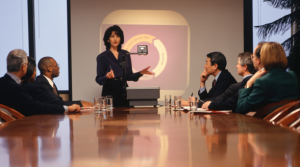 Select an existing meeting or Ad hoc then tap the Prepare Meeting button.
At the top of the screen, tap the Details icon on the left:
Camera and voice: Switch them on or off.
Presentation/Multimedia: Any documents loaded from your desktop version are available in the app.
Whiteboard: Use handy tools to diagram, draw, and make notes.
Browser sharing: Navigate to any Web page you'd like to share.
Upload photo: In the Presentations/Multimedia tab, upload a photo from your smartphone.
Invite participants
Click the Person icon at upper right to see those you've already invited. Click the +Invite button at upper right to choose people to invite from your smartphone Contacts directory, Facebook account, or Twitter account.
Participants can join your meeting on desktop ClickMeeting as usual, or they can download the ClickMeeting smartphone app to log in. They'll need the Meeting ID from their invitation.
Start meeting
From the Meeting list, tap Join then choose Start Meeting. Once you're inside, tap the Details icon at upper left to turn on your Camera and Microphone and access the presentation tools. If you want to record your meeting, look for the Record button at the bottom of the same screen.
You can also start a meeting from the Prepare Meeting screen. Tap the Details icon at upper left and look for the Start meeting and Record buttons at the bottom of the screen.
Running the meeting
Most of the features of the full desktop version are available:
Instant invitations
Full audio-video streaming
Control of camera and microphone
One-tap recording
Live chat
Presentation and document viewing
Browser sharing
Whiteboard
Statistics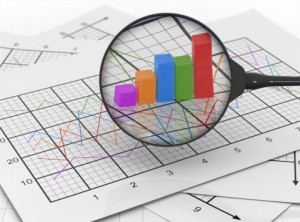 After your meeting, you can get a quick glance at number of attendees, most popular countries, and most popular devices.
Full details and reports are available inside your desktop account.
Over to you
We developed the new iPhone and Android apps to bring you and your attendees closer together with easy, convenient access to ClickMeeting. Now your management team, contacts, customers, prospects — your entire worldwide network — are available anytime, right inside your smartphone.
Here are the download links again:
Do let us know how it changes things for you. And if you need help or have a question, remember that we're here to help. Just reach out by phone, email or live chat.