The use of video conferencing in telemedicine expands the reach of remote general practitioners and clinics, making consultations with patients possible, regardless of geographical considerations.
Technology supporting health care
Medical specialists worldwide are taking advantage of telemedicine, including dermatologists, ophthalmologists, mental health professionals, cardiologists and pathologists.
Distant treatment sites easily exchange medical information electronically, using still-image transmission, document sharing, e-health (patient portals, for example) and remote devices that monitor vital signs.
Trends in telemedicine
As Internet capacity continues to grow, it becomes easier to provide real-time interaction between doctors, healthcare providers and patients. Some of the services that telemedicine enable or facilitate are:
Medical education for health professionals, including education about special medications
Educational seminars for individuals and groups in remote locations
Nursing call centers for referrals and patient services
Patient consultations using audio, video, and data shared between patient and physician for the purpose of rendering a diagnosis and creating a treatment plan
Remote monitoring of patients using special devices to collect data and send it to a monitoring station for interpretation. This can include checking vital signs, such as blood glucose or heart ECG.
Videoconferencing enables a general practitioner and his patient to consult with a specialist in real- time. This is especially important for patients livingin rural areas and those too ill to travel great distances to visit a specialist or clinic.
Benefits of telemedicine
Regardless of the medical specialty, telemedicine can prevent or decrease high travel costs, uncomfortable delays and family separation, bringing high-quality, specialized care to those who need it — regardless of where they reside. The only equipment required is a standard PC with a high-speed Internet connection and a web camera.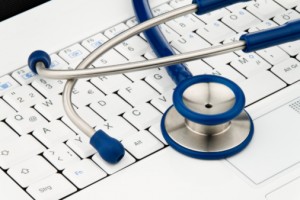 We are very curious to find out your experiences with telemedicine. Feel free to share any comments you may have.
Best, Dom