So it's pretty obvious that using videoconferencing cuts down on your travel costs there are many more ways that choosing to go the digital route can help you from dishing out the shells on unnecessary costs. Some of the ways are more subtle than others, but at the end of the day they all make a big impact on your quality of life along with your banking account. 
More than Meets the Webcam
Travel sucks a lot more than time out of all of our busy schedules. Travel is loaded with all sorts of negative stresses. For many that trip to the head office is a great reprieve from the humdrum of everyday routine, but for that exact same reason it makes for an entire event of preparations and planning.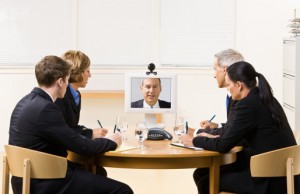 Even the smallest trip, within regular working hours, can make for a matter of having to plan for simple things like figuring out who is going to be home to let the dog out, or give your sick child their medicine. Sounds like small things that any adult should be able to handle, but that is the point, these small things add up. Choosing to videoconference takes away the worry of how you are going to accomplish those daily chores without falling behind.
Reaching Goals Brings Happiness for All
Video conferencing can actually help make you and your employees feel happier. Sound a bit farfetched? Well it's not really, if you take in to consideration that you are eliminating excessive stress. That alone can be enough to make anybody happier. But the added benefits of boosting morale and confidence come from being able to get more things done with your time.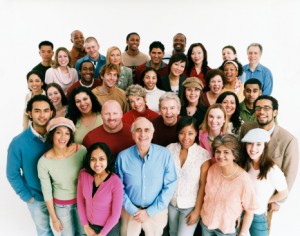 Nothing can be more daunting than an overflowing inbox accompanied by a list of all the things still waiting to get done from the day before. As you continue to manage your time better through using videoconferencing you also get that added feeling of giving yourself a pat on the back. It feels good to stay on top of things, and using your time smarter can certainly free up your opportunity to accomplish everything you need and want to.
No Need Now to Hire that New Team Member
Sometimes it's necessary to have extra staff that can cover some of the things that are typically done by your crew that would be attending your conference. If you are able to pool everybody together that you need for the meeting, than you don't have to mess around with figuring out who is going to staff your location. Also, because you are personally able to handle the conference yourself, the need to look for somebody else to travel around and essentially do your job, vanishes. That's money in the bank.
Could This Be Another Source of Income?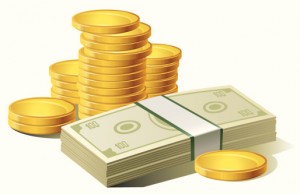 A lot of people may think of videoconferencing as simply a means of being able to bring everybody together for a digital meeting. But there is a whole slew of possible means of being able to supplement your income with some of the resources that you've gathered for your videoconference.
The best services out there allow you to record your conference. Package this information with a relevant e-book and a newsletter or two, and you are quickly on the road to building your platform. The more thought you put into preparing your videoconference makes all the difference in how you are going to develop your brand.
You may be thinking of things from a purely educational standpoint, and less of a branding perspective, but the same attention to detail is really important. If you are thorough in your videoconference, the recording could easily be marketed toward those that are seeking the same insider information that you provided during your conference.
Everything Together For Yourself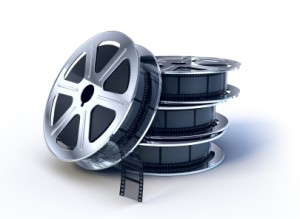 Even if marketing your recorded videoconference isn't really your style, there is still a tremendous benefit in being able to have an archive of all your meetings. No need for somebody to take minutes any longer. Software applications keep everything simple, organized, and highly accessible.
If you ever needed to pull something up from three months ago, no problem. If you were to hire a new employee that you wanted to catch up to speed, you can simply have them look through your digital archive. Never before has it been any easier to bring somebody new onto the team.
Getting Back to Business
Saving on fuel costs, plane trips, hotels, and more, is all clearly a great perk of using videoconferencing instead of traveling. Some of the more impactful benefits though that you get to reap have a more extended return. Saving on new hires, building a digital archive, and being able to boost positivity, are all significantly impactful on your business and personal performance. Videoconferencing may seem second nature to many of us, but it really has taken so much of the pain out of doing business and saves quite a bit of money along the way.