It's exciting to get a new lead, with the possibility of new business. But too often, they don't pan out, no matter how "warm" they seem. ClickMeeting provides an easy way to heat-up those leads and produce new business. Let's talk about it.
When a fisherman jerks the line too early and too hard, he scares away the fish. Business operators do the same thing. The moment they get a nibble from a prospect, they go for the close.
Don't get me wrong. A good sales person can't be shy about closing. In the words of the late Zig Ziglar, "Timid salesmen have skinny kids."
There's a happy medium between too timid and too aggressive. It lies in making your sales process is a progressive commitment – a series of steps that educate the prospect and help him or her visualize what it's like to be a customer.
ClickMeeting can streamline that process. Here's how:
1. Meet face to face.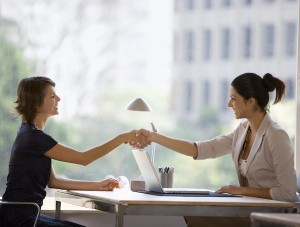 If you could, you'd invite every prospect to your office, or you'd ask for an invitation to his or her office. That's not always practical, but it's easy to invite them to an online meeting. And before the meeting, take a minute or two to customize your meeting room with your logo and company color-scheme.
2. Explain your business.
Now that the prospect can see you eyeball-to-eyeball, you can demonstrate your enthusiasm and sincerity. But they need facts too. ClickMeeting's built-in presentation software helps you focus attention on your value story.
3. Show off your goods.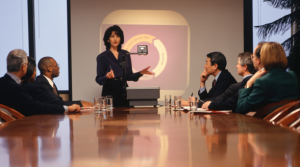 If you have an online catalog or demo version of your software, you can share your screen and show as you tell. This helps the prospect begin to see himself in the role of customer and product user.
4. Offer proof.
Your best customers may be willing to offer a testimonial in the form of a video or an image with a text quote. This serves the double purpose of cementing your relationship with existing customers and providing social proof to prospects.
5. Answer questions.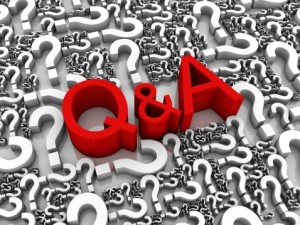 Many people are more comfortable typing questions into a chat box than asking those questions out loud. With built-in chat, you can clarify an issue for a confused prospect on-the-spot or collect the questions and address them all at once. You're in control.
6. Get feedback.
A critical part of the sales process is to get the prospect to make a small first commitment. The Polling feature makes it easy to request confirmation that your solution is something they should seriously consider. If you wish, you can set up multiple short polls (even one-question polls) and run them at key points.
7. Follow up.
Hit the Record button, and you've got a perfect reason to follow up after the meeting. For best results, use this opportunity to add them to your permission-based email marketing list, so you can send the link to the recorded presentation then continue the relationship with regular communication.
Here's a quick exercise.
Grab a pencil and paper (I know, very ol' skool, but there's something about writing longhand that gets you to think differently). On your pad, brainstorm the steps in your sales process according to this list.
Your final result could be the basis of an hour-long presentation or a quick 10-minute review. Experimentation will reveal which works better. Either way, you'll find that an online meeting is a perfect way to turn warm leads into hot prospects.
Comments? We'd love to hear from you below.