EUA needed:
an easy to use webinar platform for participants and EUA members;
a way to brief the participants on the latest political development and research in Europe;
a channel for interactions between EUA members and experts worldwide.
About EUA
The European University Association (EUA) was formed in 2001 as the result of a merger between the Association of European Universities (CRE) and the Confederation of European Union Rectors' Conferences. With 850 members across 47 countries, it is the largest and most comprehensive organization representing universities in Europe. They support and advance the interests of the higher education sector and work on research policy, innovation, inclusion, learning, and teaching. As the co-founder of the Bologna Process, EUA also has a mandate to support universities in their governance and processes by ensuring their autonomy, providing tools for quality assurance, and pushing for adequate funding mechanisms.
Webinars in everyday use
EUA has been conducting webinars for several years. The organization is active in 47 countries and not all members can attend its regular onsite events. Therefore, online events are a good way to brief everyone on recent policy developments and social topics as well as launch new publications.
Depending on the topic, the audience of EUA webinars consists mainly of its members (Rectors, Vice-rectors, Heads of departments) and European experts in higher education and research. The use of webinars helps in gaining new audiences, including policy makers and the press.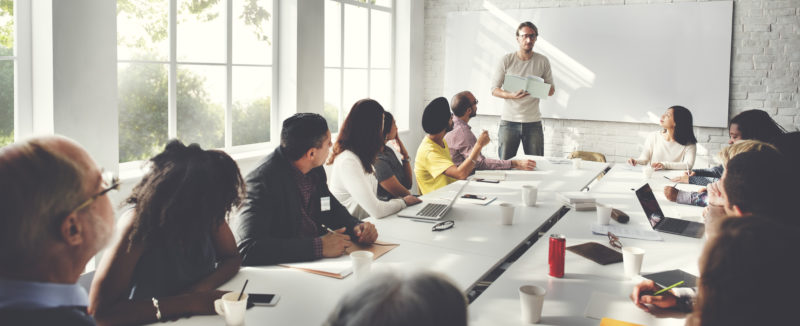 Looking for a perfect webinar platform
Before EUA chose ClickMeeting, they tested another webinar platform but it did not meet their expectations. It was cumbersome; the participants needed to download software before joining, and the registration process was difficult.
Neither were they satisfied with the process of downloading a recorded event, which was complicated and lengthy. As EUA has more people watching their events afterwards than attending, the downloading issue was critical.
Why it clicked with ClickMeeting
EUA researched around 10 solutions before choosing ClickMeeting. The key factors they were looking for were easy-to-handle registration, attendance, and recording. ClickMeeting had it all. When one registers as a participant of a ClickMeeting-hosted event, they are emailed with the details. All they have to do to access the event is to simply click on the provided URL in the email invite and type in his/her name and email address.
Recording a webinar is easy and only takes a single click. Once the event is captured, it can be downloaded, shared and replayed at any time. Thanks to the integration with YouTube, it can be exported directly to a YouTube channel. For EUA, this was an additional benefit to choosing ClickMeeting. The feedback
EUA uses ClickMeeting in two ways: for their monthly webinars on various topics, which is open to a wide audience, and for the projects management meetings, which can involve quite a number of partners. The feedback received from webinar attendees is excellent. The audience speaks highly of the quality of the sound and the usability of the platform. Webinar recordings are also well watched afterwards via the EUA YouTube channel.
Based on functionalities, prices, and support, we would encourage any other non-for-profit organization to consider ClickMeeting for their online meeting needs. – says Christel Vacelet, Director of Communications, Public Affairs and Membership at EUA.

ClickMeeting facilitated:
EUA members organizing online events on regular basis;
EUA being able to update a large pool of people who do not have time to read EUA reports on 'hot topics';
interactions with well-known experts and colleagues from other countries.
---
Feeling inspired by this story? You can start creating your own, using our webinar platform. Create a free account and start today!