Paras Healthcare is a company on a mission and a super specialty hospital chain, based in India.
Their goal is to raise awareness of the positive impact of healthy living and lifestyle, among others, with webinars.
Paras Healthcare needed:
A user-friendly, cost-effective tool to spread the message of prevention, timely detection, and effective treatment of diseases
An easy way to connect with patients who are not ready to consult specialists
A health information bank for professionals and the common man
Communicating the mission
Paras Healthcare is a company on a mission. A super specialty hospital chain, they are based in India, the world capital of diabetes and heart diseases, where the number of chronic obesity and cancer disease cases is increasing worryingly. Their goal is to raise awareness of the positive impact of healthy living and lifestyle.
According to Dharminder Nagar, Managing Director Paras Healthcare, they want to spread long-standing messages that align with the company motto: Be Partners in Health! The company delivery models are based on three tenets — affordability, accessibility, and quality. So they searched for a digital solution that would be reliable, easy to operate, and cost-effective.
Searching for solutions
The main idea was to enable their doctors to connect with potential patients and spread health information in a subtle, easy way. "ClickMeeting helped us to create an exceptional platform. Over a span of almost eight months, we have successfully conducted more than 25 webinar sessions. More than 35 super specialists have been involved, and more than 100,000 patients have been sensitized."
According to Dr. Kapil Garg, Director Business Strategy and Intelligence,
People usually attend the Paras Healthcare webinars to find answers to their personal problems, listen to free presentations and, above all, see what others are asking a doctor about. The most popular and well-attended webinars are the ones concerning topics related to gynecological issues, mental health disorders, and endocrinology disorders.
After each webinar, an email with a link to the recorded video is sent to those who missed the event. The webinar recording is then posted on the company website and social media platforms where it can be accessed by doctors, patients, and caregivers. In this way, the company has created a valuable information repository that may come in handy for medical professionals and the common man.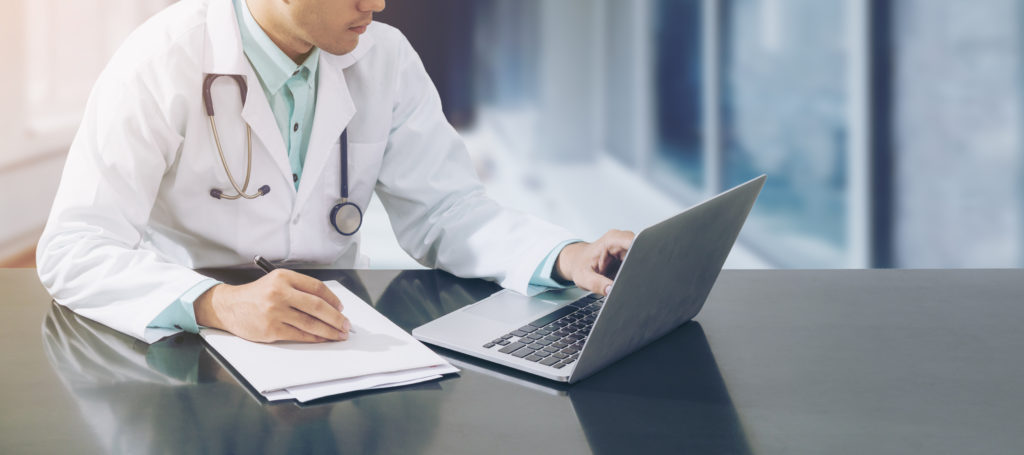 Reaching patients made easier
For the digital team at Paras Healthcare, the advantages of the ClickMeeting offer are indisputable. The best is its cost. "It is amazing and even cheaper than producing a professional video. It's easy to use, and the interface is simple." In fact, the participants appreciate the interface so much that Paras Healthcare webinars have been rated an average of 4 on a 5-point scale. "The software's 360° approach is unique. From sending a NO-SPAM invitation, through a reminder, to the thank you message, the system helps us prepare an exceptional event." Branding the webinar room with a correctly positioned logo builds brand recall.
While conducting a webinar, presenters (mainly super-specialist doctors) can upload presentations and content to help them convey practical knowledge to the common man. They find it easier to use webinars to talk about socially stigmatized diseases (such as tuberculosis, depression, epilepsy) and reach patients who are afraid to consult specialists face-to-face. Planning for the future
Although Paras Healthcare would like to see some modifications of the ClickMeeting platform (making the statistics feature more detailed, for example), they would definitely recommend the solution to other businesses with similar needs.
They also use ClickMeeting for Paras Bliss — a specialized chain of mother-and-child care centers.
Because Paras Hospitals are located in the interior of the country, the company will soon introduce webinar sessions in Hindi as well.
As Shweta Gopika Chopra, Manager Corporate Communications & Branding, put it,
We strongly believe that expectant mothers look for more guidance and shall welcome free, unbiased and excellent advice from specialized doctors on, among other things, healthy eating, antenatal exercises, fetal medicine, and family planning.
ClickMeeting facilitated:
Spreading messages from healthcare practitioners to the common man
Providing information on diseases and their risk, prevention, and treatment
Creating an easily accessible knowledge platform for doctors, patients, and caregivers
---
Feeling inspired by this story? You can start creating your own, using our webinar platform. Create a free account and start today!