Organizing and hosting a webinar is no easy business. Just like organising an event offline, you can set up all the details, book the caterers and put together the perfect playlist to dance the nights away but there's always the looming fear that nobody is going to show up when it comes to showtime.
This is even more of the case when it comes to webinars for a variety of reasons, such as people forgetting or simply not interested. However, getting people to sign up using invitations is the best way to grow your attendance list so you can aim for a full house.
However, how do you create an invitation that's going to want to make people click that all-important sign-up button? With the assumption that you're going to be sending out your invitations via email, here's everything you need to know about creating the perfect invites to your next webinar.
Bringing Together the Essentials
When it comes to creating the perfect invite, there are a couple of ingredients that you're going to want to consider. Start at the top of your list with the title of your webinar and all the other important information such as the date, the time, who's involved and how to sign up (call to action button or link).
Next, you'll also want to compile essential information like what the webinar is about, what's in it for the audience, what your audience will be learning about and what they can expect within the event. "Finally, you'll want to add any other points that show that you care about the audience members. The better the host you can be, the more likely people are to attend, but more on that below" – explains Lulu Blackburn, a Digital Marketer at Resumention.
Share the Problem
When writing your invitation, the chances are that the subject of the webinar is addressing a problem that people will be interested in, such as boosting your social media engagement rates or driving up your click-through rate.
No matter what this problem is, ensure you make it clear in your invitation that this is the problem that you'll be addressing. This helps to make your invitations relatable, and the webinar seems a lot more appealing. Tools like State of Writing and Boom Essays (as recommended by the HuffPost) have a lot of information on how to portray this message properly.
Make it Personal
Before you start writing your invitations, get yourself into a mindset where you can write a personal invitation. The more personal an invite is, the more likely they are to attend. In short, you don't want your invite to sound like a corporate send-out. Luckily, there are several ways you can do this.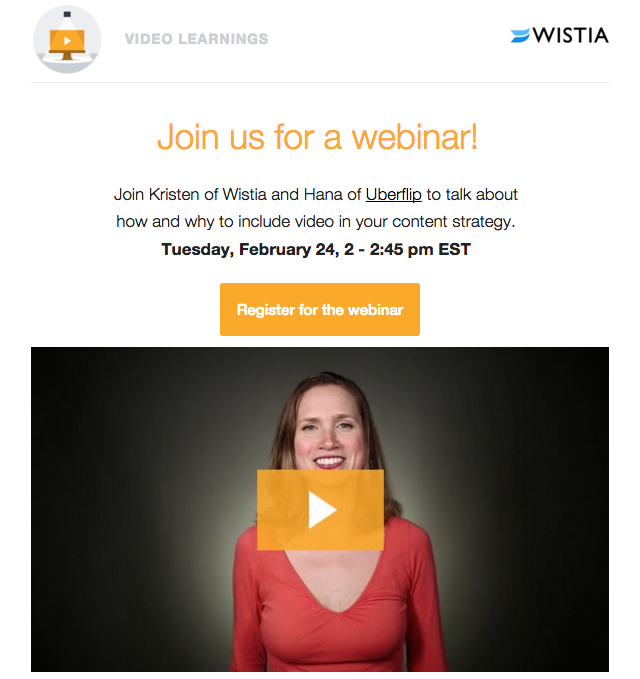 Firstly, consider the language you're going to use in your invite. If the webinar is going to be rather informal, you'll need to use informal language. Additionally, in your invite, use visual images of people. This makes your invite seem a lot more human and connectable. Also, make sure you actually sound human in your writing.
When perfecting your writing style, be sure to check out blogs like Grammarix and UK Writings that have a tonne of information on writing accurately and professionally.
Use FOMO Psychology
More commonly referred to as Fear of Missing Out, this is a simple marketing tactic that makes people feel like they are going to miss out if they don't attend. The entire foundation of social media is based on this concept if you're looking for proof of how it works.
Using keywords within your invitation like 'special availability', or 'limited places' is a great way to draw people into your webinars and convincing them to click that sign-up button.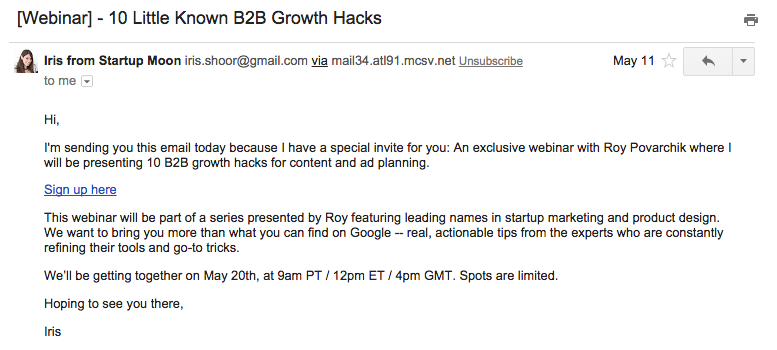 Show Your Recipients You Care
Since you're hosting a webinar, it's important to remember that you might have people tuning in from all over the world and this is something, as a good host, that you'll need to be aware of. Firstly, some people will be asleep when the webinar is being hosted so you'll need to include information on whether or not the webinar will be recorded for people to watch at a later date.
One of the simplest ways to address this issue and to show you care is by adding a link into your invitations that allow the user to convert the time you've stated into their own time, just like the example below.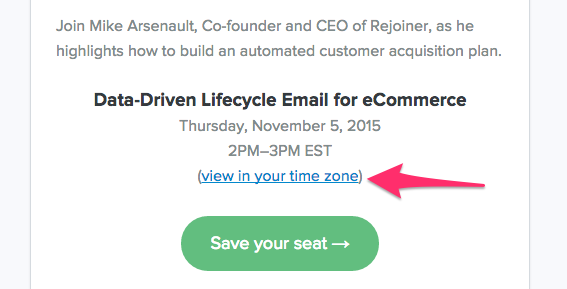 Use Captivating Subject Lines
This is a point that should go without saying, but it's essential that you don't forget about it. When you're ready to send out your invitations, be sure to write an engaging and captivating subject line that draws your reader's attention.
For more information on writing the perfect subject lines, check out professional services like Easy Word Count and Essay Roo.
Target Your Recipients
For the purposes of this article, it says that you have a 100,000-strong mailing list which contains people from all demographics. Instead of sending out this email to everybody on your mailing list, it's far more effective to target exactly who you're sending your emails too.
Using segmentation filters on your mailing lists means you'll be able to customise your invitations to meet the expectations of the people that you're inviting. If you want to take things one step further, try creating several additions to your invitation that will match the requirements of all the demographics within your mailing list.
When adding citations and references to your emails and individuals, such as adding in the name of the host to draw in your reader's attention, use tools like Cite It In or Academadvisor to do so professionally.
Be sure to customise the emails using the recipient's name and other information you may have on your recipients, such as marketing, job role or even age, just as the image below shows.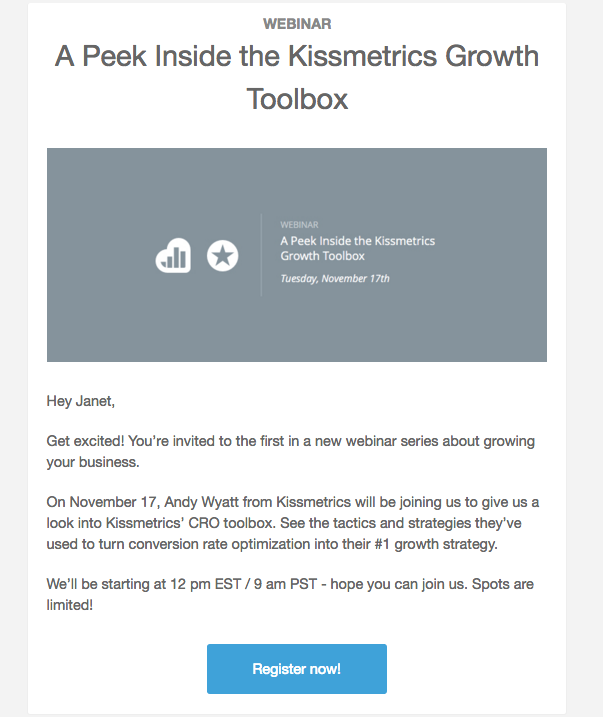 Conclusion
As you can see, creating the perfect webinar invitation doesn't have to be as complicated or overwhelming as it may first feel. Just like you would, in reality, be a good host by showing your potential audience members that you care and you'll have nothing to worry about.
---
Guest Author Bio
Gloria Kopp is a marketing manager and a content strategist at Paper Fellows. She is an author of Studydemic project for international students. Gloria is a contributor at Microsoft, Semrush and Big Assignments.