Webinars are fantastic communication tools that allow you to deliver information using powerful elements, such as, video, audio, text and your own voice. One of the best ways to use webinars is to create coaching sessions that will facilitate customer engagement and allow the host to display his or her expertise and authority in the given niche.
Here are 10 tips to deliver the best coaching session that will impress and engage your audience.
Tip 1: Be Organized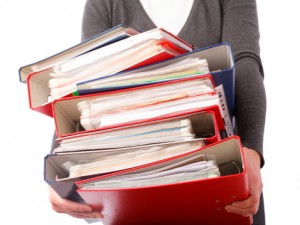 One of the most important elements is organization. An outline should be the starting point, where you organize all the ideas you will present.
Consider the flow of information, and how it should be presented so that itís easy for the audience to understand. Jumping around randomly is never a good idea because it will confuse those attending the session and will not leave a good impression.
Preparing an outline that corresponds with the media you will use in the session and having that outline with you as you conduct the coaching session is the best way to be sure to stay on track and present the educational materials seamlessly.
Tip 2: Brand Your Webinar
What does the audience see when they first click 'Join Webinar'? What they should see is your brand, whether it is logos, graphics or colors, they should match your brand and what you have on your website or blog. Click Webinar software has a feature to easily incorporate your brand into any presentation, and it is invaluable.
Tip 3: Check Everything Before Going Live
It is imperative to make sure that everything is working properly and all the media and presentation tools you intend to use are working correctly. Do a dry run, you can use family or friends as guinea pigs so that you are sure everything is in place.
Tip 4: Fill The Black Hole
It is easy for the coach who is conducting these coaching presentations to feel like they are in a black hole, since, as opposed to a live seminar, in a virtual setting they cannot see the audience, read their facial reactions, make eye contact or hear or see their responses. Unfortunately, in a webinar setting only the coachís voice is heard, and the silence can be intimidating, and disheartening.
The coach can counteract this by engaging the audience with relevant questions throughout the presentation. Using the webinar software's virtual tools, the host can ask for responses and feedback by presenting them with pre-determined questions and having them respond with polls or answers in chat rooms.
This fills that empty 'black hole' feeling and also allows the audience to contribute.
Tip 5: Take Full Advantage Of Q & A Sessions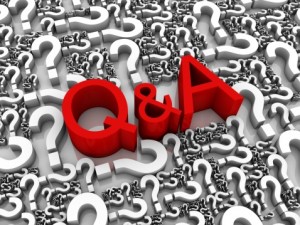 The Q & A is an essential part of any successful coaching webinar and can yield great results.
There are two methods to use Q & A to their full advantage.
One is the Q & A within the actual coaching session. Allot specific time within the sessions for the audience to ask questions, this can be done in spurts within particular sections of your presentation, or questions can be submitted by the audience and then answered by you at the end of the presentation.
The latter is not as effective as planning for intervals within specific content for answering of questions because if you wait until the end, the answers will be too much out of context.
And, it's not wise to answer all questions as they come in because it will become too much of a distraction and derail the presentation. So, small batches of answers within the content is the best option.
Be sure to advise the audience of the question format before starting the session, so they can prepare their questions and know what to expect.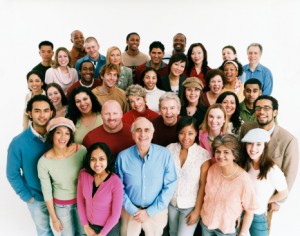 The second way to use Q & A is to host webinars on a regular basis that are focused solely on Q & Aís from your customer base. This is a great way to provide value to your customers and prospects and to establish your authority.
Usually, the questions that you get during these sessions will be those that others will have as well, and offering solutions to customer's problems is the best way to make yourself a leader in your niche.
Also, the questions being asked can give you valuable insight into new products or services that may be in demand.
Tip 6: Provide A Step By Step Coaching Presentation
Providing a simple, step by step process of whatever you are teaching to the audience is the best way to conduct the session. Remember that most of your audience came to the webinar because they want to learn, and making things overly complex or jumping around from topic to topic without a consistent flow will just confuse people and tarnish the experience.
Tip 7: Private Chat Rooms
Depending on the type of coaching you are doing and your personal agenda, consider adding chat rooms, and whether these will be private or moderated.
Tip 8: Encourage Social Sharing
Make sure to incorporate social share buttons within the webinar interface, and let the audience know of their existence. With ClickWebinar you can add links to Twitter, Facebook and LinkedIn.
Tip 9: Record All Coaching Sessions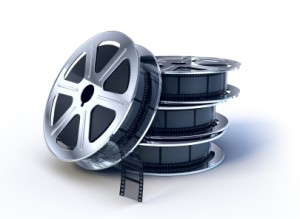 All sessions should be recorded and the recordings should be placed on your blog and mailed to your list so they can refer back and listen to them again.
These can also be used as incentives/bonuses for signing up new newsletter subscribers.
This is also a great way to engage those that could not attend the live coaching sessions.
Tip 10: Follow Up
Depending on the business goals of the coaching webinar and your overall marketing plan, follow up is one of the most important elements to consider. Statistics can be helpful here, such as those provided on ClickWebinar to analyze success.
Touch base with the audience and consider sending out surveys, more information, or a product or service offer, anything that will continue to solidify your relationship with the audience.
Send a recording to those on your list that did not attend, and also to those that did, so, they may replay any parts they choose. This can be profitable because word of mouth is still one of the best ways to attract more customers, and get leads. Those that found value will surely let friends know about the presentation and can send them the link.
Also, it's a good idea to offer some type of support system or follow up after the coaching session, this is a great way to make yourself a valuable asset, and if you are an asset, so are your products.