We are super excited to introduce our brand-new webinar feature – Paid Webinars! Start earning on your expertise – from now on you can sell access to your live webinars and watch your income grow. How? Stay with us!
Free webinar vs. paid webinar
In webinar universe, you can share your knowledge with free webinar events. It's a perfect platform to build your brand as an expert, to enlighten people with your know-how, or to demonstrate your product or service online. We were happy to observe how the number of free webinar events has grown steadily on the ClickMeeting platform over the last few years.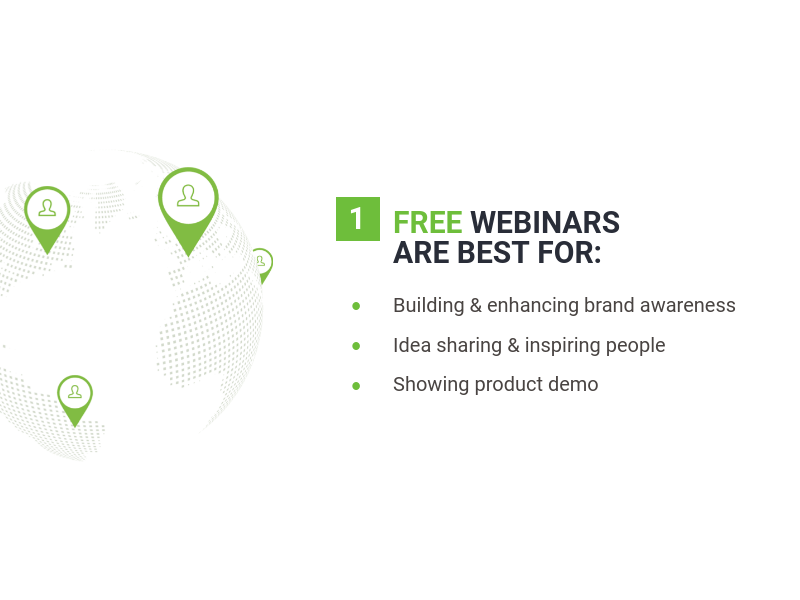 Despite the success of free webinars, we've kept our eyes open so we could see what else our customers wished. What they needed was to sell their expertise with paid webinars, and we answered with the Paid Webinar feature.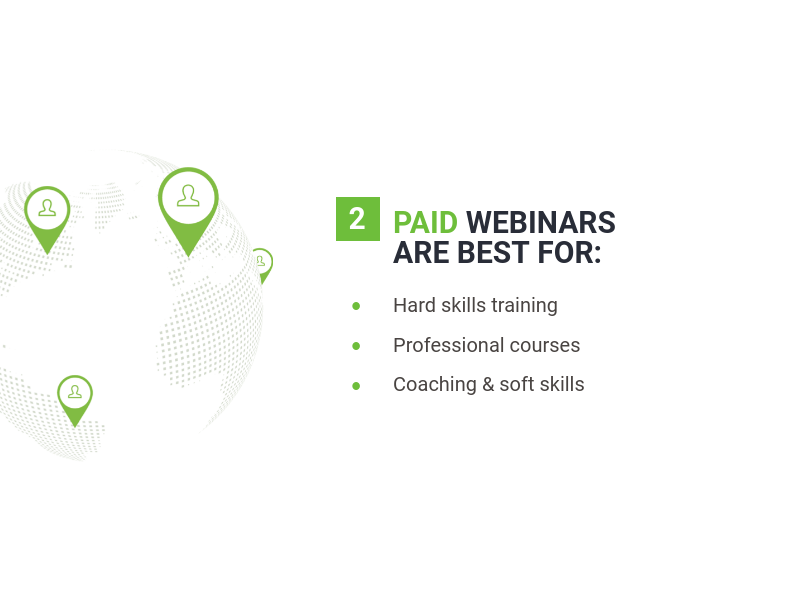 From idea to launch
Paid webinars are an easy tool to monetize your hard business or technology skills. Our Product and Web Development Team delivered a flawless feature, which allows you to earn on your expertise quickly and easily. Try it out and watch your PayPal account fill up with money transfers.
Step 1: Integrate with PayPal
We have prepared an integration that allows you to sell your webinars in a flash. We aimed to make it easy and secure. All you need to do is enable the feature and decide which webinars you want to charge for. All the transactions go straight to your PayPal account.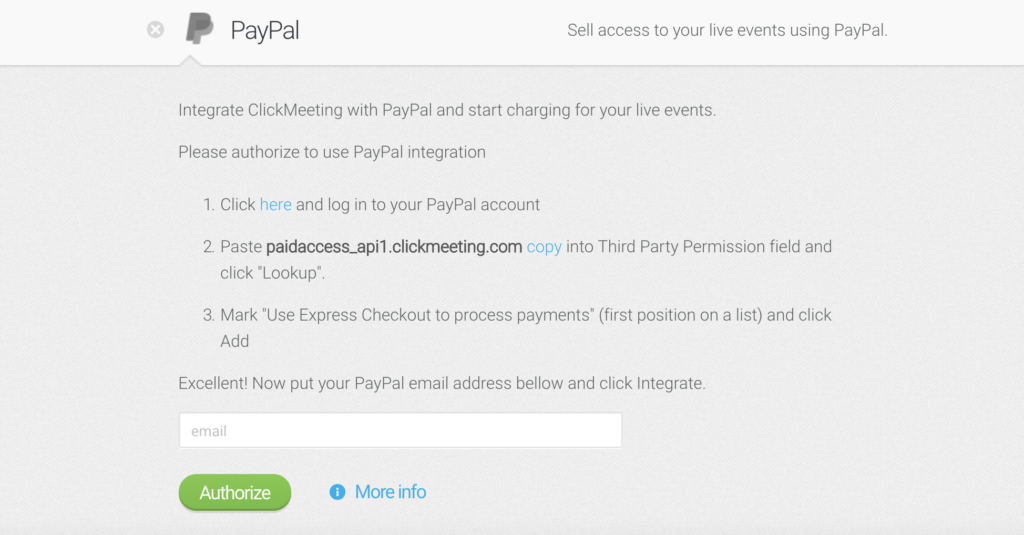 Step 2: Plan your events
Just schedule your webinar and choose a paid access type. Then, set your fee and currency. That's it! Now you are ready to invite your target audience!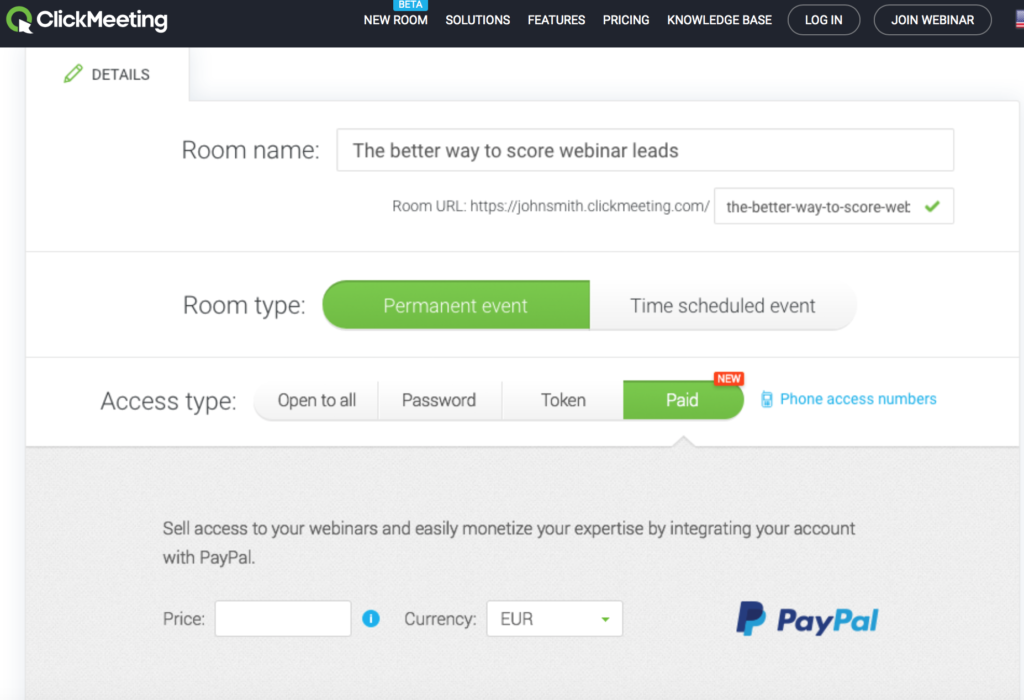 Step 3: View how much you earn
Go to the event in your account panel. Click the Paid Events tab and see how many attendees are registered for your webinar. With simple icons and an easy-to-use interface, you can quickly see who paid and who still needs to. Invite more attendees and watch your earnings grow.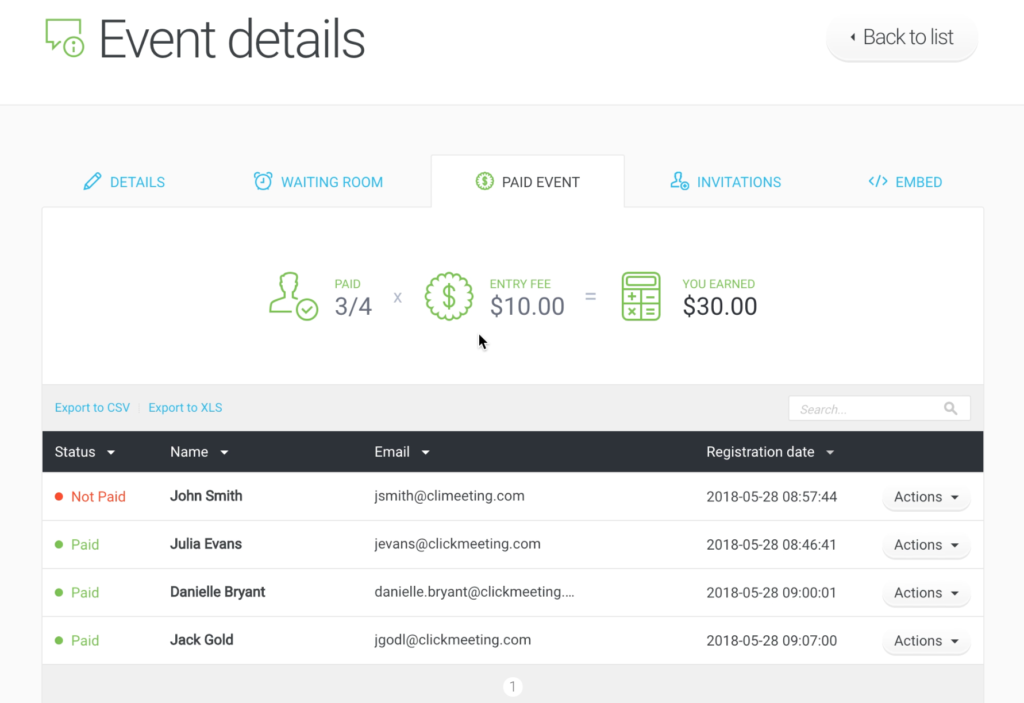 If an attendee hasn't paid yet, but you would like to confirm his or her admittance, you can do so by choosing "confirm" beside an attendee's name. Your earnings will update as soon as their payment goes through your PayPal account.
Set your plan, choose wisely & rock your audience
Click here to kick off your paid webinar feature. All you have to do now is inform, explain, guide, and share knowledge – and get paid for it. Please note that not all webinars should be paid access webinars. Make sure to choose only your highest quality events that your customers would not hesitate to pay for.
Don't have our account yet? Sign up free today and skyrocket your business with free & paid webinars!