You're probably wondering why I listed these random activities, not associated with each other whatsoever. As you're about to discover, they all have one thing in common …
This may come as a surprise to you. They all use ClickMeeting to communicate and share experiences with those who find the topics relevant.
The ClickMeeting Way of Life
We always talk about how important it is to utilize online meeting software to cut costs and save time, which without a shadow of a doubt are key goals for every organization in today's business world.
But some time ago, one of our customers brought to my attention what a life-altering experience ClickMeeting had become for her.
This tool is so versatile — but I'm stating the obvious. Its utilization in everyday life by people around the world never ceases to amaze me…
So today I would like to tell you about a few things not relevant to business world at all, but still playing a crucial role in people's lives.
Recording Memories
Good times spent with family and friends are priceless.
A mother of two, recently diagnosed with an aggressive type of cancer, found a way to raise her kids and pass along her wisdom, just in case the worst scenario became a reality.
By recording movies — during which she talked about all the important things in life she wanted her sons to be aware of, presenting all sorts of charts, Youtube videos — she found a small measure of peace with what may eventually come.
Although her confession made me heartsick, it motivated me to do some research in other fields — non-business fields that are being explored by the ClickMeeting user community.
Therapy, Fashion, Love Letters
Members of AA addiction recovery groups and other support group organizations enthusiastically welcome online meetings conducted via ClickMeeting.
A self-proclaimed fashionista from the UK — heavily addicted to shopping and the glammed-up lifestyle — hosts online meetings for girlie-girls who aren't so up-to-date with the latest beauty trends.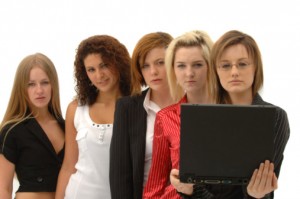 She confesses that helping them find the right style and providing makeup tips brings her so much joy.
A father — an oil rig engineer working offshore —found a way of staying close to his three-year-old daughter.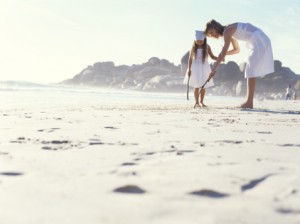 Now he can watch as his little one draws for Daddy all sorts of cute things on a Whiteboard, a standard feature available within the ClickMeeting platform.
Unleash Your Creativity
I managed to find out a few more interesting stories from our customers. But I'm very curious whether you have found our tool to have a special purpose in your everyday life — something you now can't live without.
Feel free to share your experiences with us and other readers of our blog, so we can spread even more ideas on the unlimited possibilities of ClickMeeting.
Looking forward to hearing from you,
Best, Dom