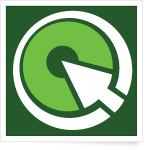 In our digital world, online meetings are no longer a novelty. What matters now is delivering innovative solutions and superb quality at an affordable price. And today we're really proud to present ClickMeeting, the new online conferencing platform that will change the way you do business!
.
.
Let me introduce myself first. My name is Karolina and I'm a member of the ClickMeeting Team. In this blog, we'll walk you through all the benefits ClickMeeting can bring to your business, give you regular updates on new functionalities in online conferencing, and tips on successful online meetings.
.
While I was wondering what to write in this first welcome post, Piotr, the ClickMeeting Brand Manager, sent me a link to a youtube video. It was Arthur C. Clarke, the author of "2001: Space Odyssey", talking back in 1964 about the way people would communicate in the future. Well, the future he talked about is happening now and when I watched the video, I instantly knew this said it all! Have a look to see what I mean.
.
.
.
Imagine a world where, in order to set up a single meeting, you had to make at least a dozen phone calls to make sure everyone could attend. Then travel thousands of miles to have a chat with your partners or cross a few time zones to present a short demo to some potential customers. Not to mention the budget … and the jetlag… oh, and the carbon footprints it leaves behind.
.
Funny, but this actually sounds more fantastic than science fiction to us today! At least that's what I thought listening to Clarke.
.
Well, those days are gone, thank goodness. Online communications is everywhere. And it's evolving at an amazing pace, getting closer to the promise of "being there" every day. Back in the 60s, even Clarke might have thought this was pure fiction.
.
He probably couldn't have imagined what we now take for granted. That it would be so easy to share your computer desktop, files and applications with meeting attendees, fully customize your online meeting room, or manage audience interactions, media, and views with a couple of clicks. And perform so many other tasks that make it easier to do business and get work done. No matter where you are. Without leaving your desk.
.
And all while saving you time and money. Who knew?!
.
So, welcome to the fantastic world of easy online conferencing. 🙂
.
And stay tuned!