What makes ClickMeeting a great place to work? We believe that, together, we can accomplish anything! And that's exactly what our first Delivery Day was all about! We had one day to work on the projects we wanted to introduce to make our company, our product, and our everyday work better.
It all starts with an idea. What can we do to make ClickMeeting even better? What inspires us and how do we bring those ideas to life? And then deliver them?
Work on whatever you want
In every company, there are tasks or projects we want to do that there just isn't time for. To address this problem, the ClickMeeting team was asked to come up with the ideas they would work on if they had one day to make it happen. And that's how Delivery Day started.
The staff could work on anything: developing a new feature for our platform, finding a solution for annoying bugs, redecorating our office, or simply finding some areas of improvement for our daily work. The sky was the limit, literally. Once we had selected our ideas, we needed to find our teammates.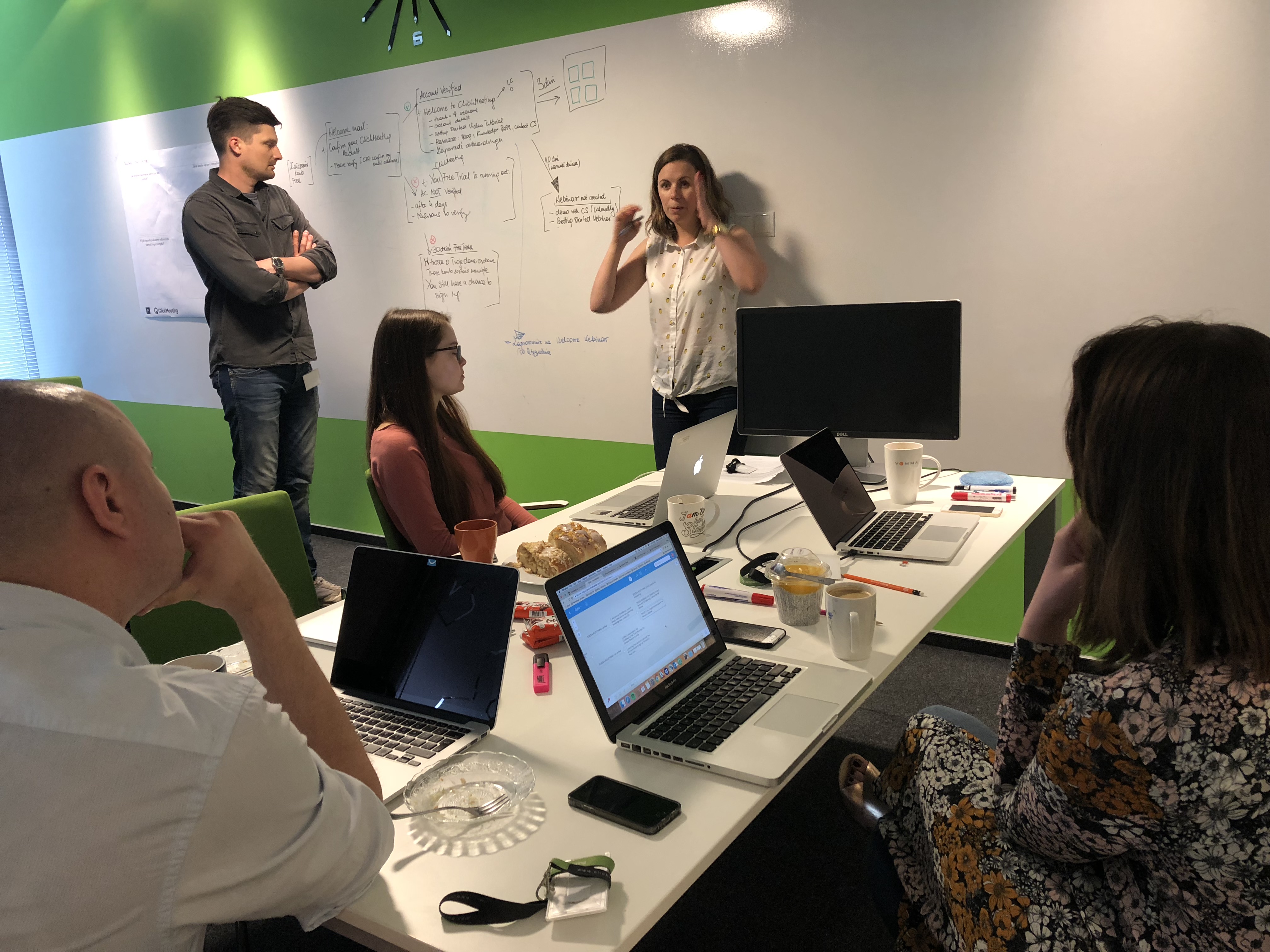 Find your crew
We knew what we wanted to do; now, we needed to find the right team to make it happen. The key here was to combine ideas and skill sets from different departments to make the project work.
If someone wanted to design a new feature, help from developers was essential to make it happen. But, it also required some marketing skills to know how to pitch it and how to introduce it to our users to make it impactful.
Knowing each other strengths, we created unstoppable teams, ready to change the way ClickMeeting operates.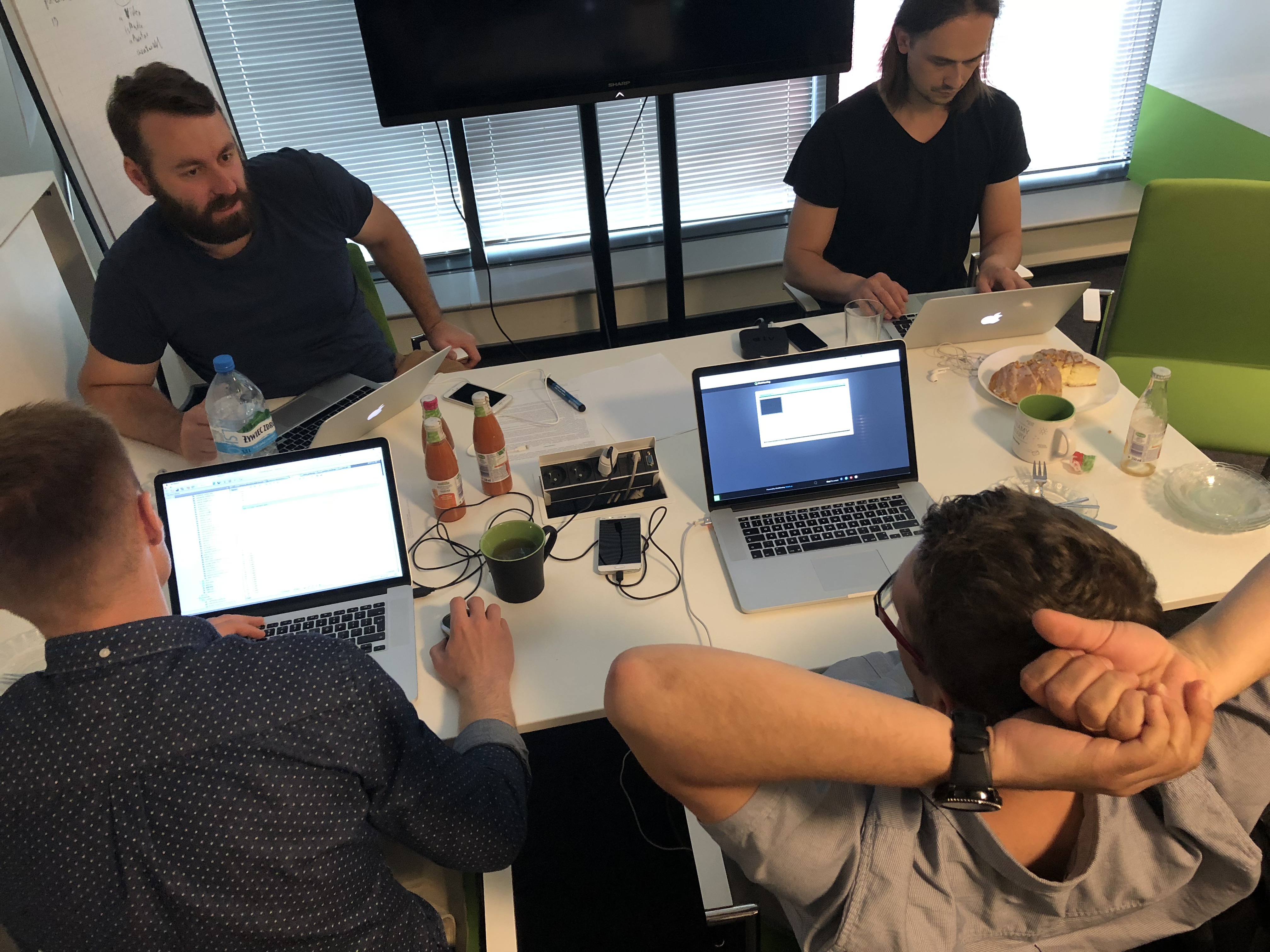 Delivery Day
Each team had 8 hours to deliver their projects. What did we work on? Here are just some of them, just to give you the idea of a scale of this day:
Mobile application for parking spot reservations
Application to automatically remind us to water the plants in our office
New ClickMeeting feature – Automated Webinars (soon to be introduced)
Application for automatic webinar room tests
… and much more!
Delivery Day was all about teamwork, embracing constraints and working on execution. The execution was important because at the end of the day we organized a trade show, where we presented our work to the other teams.
We deliberately had our Delivery Day on a Friday. After our small trade show, full of creative energy, we went out together to hit the dancefloor at a house party to celebrate our first Delivery Day.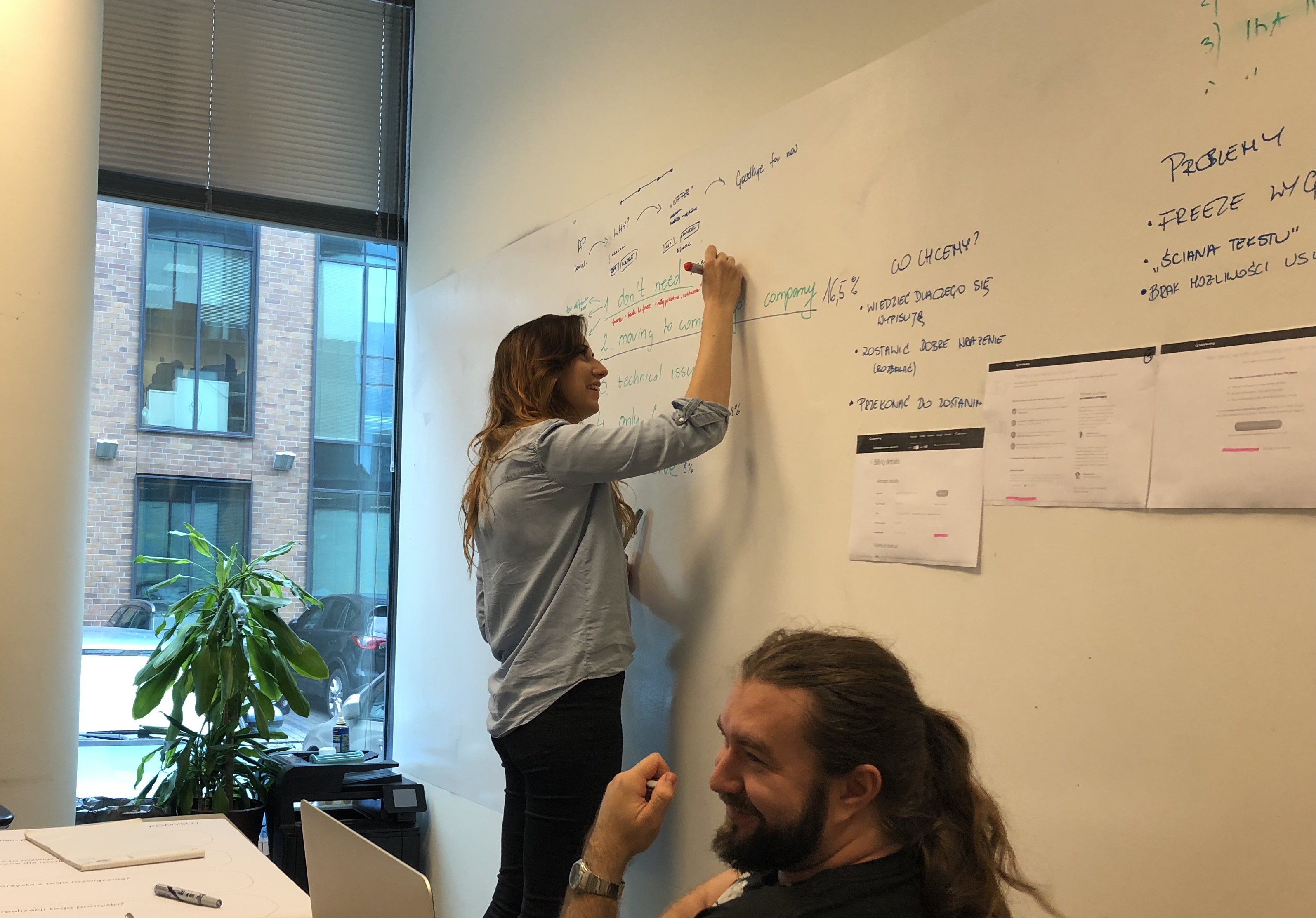 What's the point?
Delivery Day proved that anything is possible when you work with a team of inspired and talented people. We worked together, we had a lot of fun, and we have created solutions that will not only benefit us as a team, but also our customers. And we made it happen in one day!
This edition was only the pilot. Seeing the outcome of our joint work and the feedback from the whole team, we can't wait to hold Delivery Day Two very soon.
If you would like to see our projects, let us know! We'd be happy to share our work. And, if you want to be the part of the next edition of this amazing event, join our team. Visit our Career Page today!