Any successful online marketing plan incorporates a list of well-targeted customers to whom one can cater information, ideas, useful strategies, product suggestions, and general guidance, all of which, will lead to sales and better conversions in their respective niche.
Many marketers today see the incredible value of webinars in facilitating the types of relationships with leads that convert them into long term and loyal customers.
In fact, webinars are highly effective to that end and are powerful tools that can generate leads, attract new signups for marketing lists and create a plethora of additional income streams for the online marketer through the relationships that can be built using webinar marketing.
What Is A Webinar?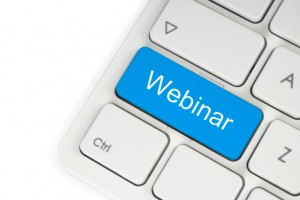 A webinar is an online presentation that is delivered through a hosting provider, such as ClickMeeting to an audience of people, plainly put, itís an online seminar, hence the name, Webinar.
With incredible technology, such as that provided by ClickMeeting, people from all over the country and world can meet on their computers and attend webinars online.
Webinars can be presented live or they can recorded for future playback. The recording of the session is essential in online business to capture those leads that could not attend the live meeting.
The host decides on the strategy and plan for the content of the webinar, and can choose to offer them for free, which is ideal for a pre-sell to the end product, and for informational sessions; or they can charge, which is more appropriate for those who are offering some kind of extraordinary coaching. This is something that can be lucrative for those establishing themselves as experts in Internet Marketing, and blogging, for example, as so many are looking to break into that business.
Benefits Of Webinar Marketing
Establish Authority:
One of the most significant benefits of webinars when marketing online is to establish oneself as an authority.
When building a list of loyal subscribers it is imperative that one convey his/her expertise and not come off as just another leach who sends constant offers to peopleís inbox, which, unfortunately is the reputation of many unscrupulous marketers.
Authority builds trust and trust brings sales.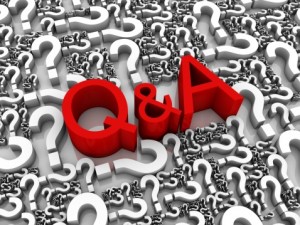 The Q & A session is an important element of this, and is something that is commonly used in webinar presentations.
In allowing people to ask their questions and get real usable answers, the host will win the trust and gratitude of leads and easily convert them into customers that will be loyal for life. This is the art of becoming the ìgo to guy or galî in online marketing, where distrust and suspicion is often rampant.
Provide Information:
Webinars are very effective at providing information that can grow a customer base. This is key because it is the number one reason people attend webinars.
This can be done with slides, videos, and voice. Make sure that the data provided is accurate, helpful and most important usable by those who are looking to gain knowledge in the respective niche.
Presell Your Product:
Another benefit of webinars is to presell an upcoming product launch, and many smart online marketers use this tool to their full advantage.
Here, one will need to establish a problem, and a solution. Webinars are very effective for this because data can be organized and conveyed in a way that will capture the audience attention, with images, video, text and live voice.
Demonstrations of the product or service in action is a powerful way to increase conversions and capture customers, ClickMeeting, for example, offers live desktop sharing for effective demonstrations.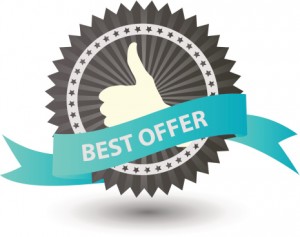 And, of course, the Q & A session is very powerful, as well, because as opposed to a sales letter, which is not interactive, the webinar certainly is.
Connect With A Targeted Audience:
One of the most magical aspects of the Webinar is that the audience is well targeted, they signed up for the webinar and this means they are highly interested in the topic that is being offered. This is quite beneficial in marketing a product or service that one is offering because the more targeted the audience, the more likely they are to turn into buying customers.
Live Voice And A Real Person:
Another fantastic benefit of webinars is in contrast to a sales page that is cold and lonely, a webinar presentation brings the salesman to life. The audience can connect with a real person, and the host can let his real voice shine through and this is very helpful in any marketing strategy.
And, of course, when that person demonstrates expertise in the subject matter it builds the confidence that many people need to buy.
Tips For A Successful Webinar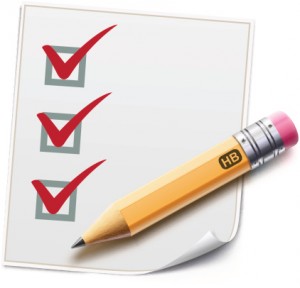 A well planned webinar is key to providing a seamless and smooth presentation. One must plan everything well in advance and make sure to avoid technical issues that can ruin the event.
A Solid Webinar Platform:
A solid platform to host the webinar is one of the most important elements because the one thing that can ruin a presentation is technical problems and lack of features that are needed to make it a success. So, webinar marketing begins with a solid program, such as, ClickMeeting that provides a smooth environment for both the host and the attendees and offers excellent support if problems occur or whenever help is needed.
The Marketing/Promotion Plan:
Promotion before the live presentation is key because you want to get as many attendees as possible. Let people know in advance and make sure to have a sign up link ready and working.
Email your contacts list, post it on Facebook, go to the relevant forums and spread the word, notify LinkedIn connections and contact any affiliates you have on board, as they can be essential assets in promotion.
Plan The Presentation:
This may well be the most important element of success.
First thing is to decide what your goal is, whether you want to build a list of contacts, presell a product or actually sell a product or service will drive the content that is part of the presentation.
Then plan, tweak, proof and organize to make sure that the presentation conveys the message correctly.
Be concise. The Internet audience has a short attention span, if the webinar is too long you may lose their interest and that is never a good thing. So provide a lot of value, but make sure you donít drift off into other topics and lose focus.
Small details, like considering how many attendees have signed up and the questions that might come up in the Q & A is the best way to be prepared.
For example, will you limit questions? Will questions be allowed during the presentation or only after?
Plan ahead and your webinar marketing strategies will serve you well.