Nobody knows the importance of managing information systematically in an environment of rapidly advancing technology better than IT professionals. Today's latest and most advanced system may be tomorrow's bag of old clothes. Constant development and up-to-date information exchange are thus an IT professional's tools of the trade. Evolution is the fire that IT professionals breathe, and in this constantly evolving world, it's always a challenge to keep up with the latest in technological development and successful information management.
But, what happens when older modes of communication, such as personal, face-to-face meetings and phone information exchange are becoming thorny issues in a business environment that is increasingly shaped by more instant and more streamlined communication that are part of a cost-effective IT infrastructure? How do IT professionals and departments become adaptable to a business world where success is measured by the speed and efficiency of IT interaction? The answer, if we are to assess the success of web-based high-speed communication, may lie in the genius of webinars.
How Webinars Serve The Business Of IT
Cost Efficient Streamlined Communication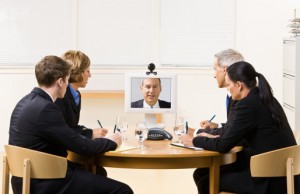 Webinars make the most of high-speed Internet technology to efficiently communicate messages without losing a feature most important in the lives of modern businesses: face-to-face interaction. While maintaining personal communication seems to be the buzz-word in today's business world, there's also a grain of truth to the business sense that efficient operations require the ability to maximize technological development.
Webinars in the time of an increasingly integrated global economy and high-speed Internet are doing for businesses what annual conferences, board room meetings and hotel press conferences did for companies in the previous decade. It's like doing a training conference without shutting down the whole operation of a company department for days, or sharing your company's expertise and latest innovations without having to fly your IT department's creme de la creme across several miles. Through webinars, any company can maintain face-to-face interaction with clients, partners and even among their employees wherever they are in the world and without having to spend a ton of company resources.
Marketing And Awareness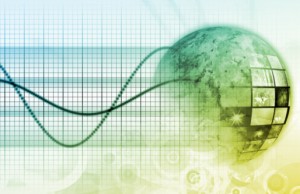 While it is also true that modern businesses use webinars primarily for lead generation in marketing and sales, IT departments also benefit from webinars through increased client awareness on product innovations and new service offerings. Instead of launching a massive public ad campaign on the latest in technological development, which tends to put a strain on resources, webinars can instead do the job of delivering high-value information to a huge number of attendees simultaneously.
In this vein, webinars are also great platforms for reaching out to media organizations so that time-sensitive and important messages can reach an even larger audience. It is also important to realize that the audience for webinars is highly targeted, as opposed to other, marketing mediums. Targeting is an essential element in any marketing campaign because it is a major catalyst for conversions. Since webinars require registration, the people who sign up and attend are genuinely interested in the particular topic and so are may already be 'presold' to the marketing message.
Training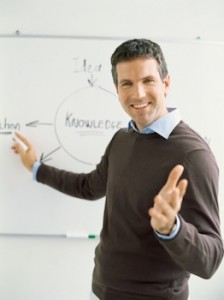 IT departments can also use webinars as training events aimed to provide continuous guidance to customers and even company employees and partners on the use of products and services. Webinars discussing the latest software solution to particular customer needs, for example, can be organized to help ease customer woes in using new products or assist them in choosing the right product. This can span from the simplest of software usage to complicated large servers that support an organization of 100,000 or more employees.
For the latter, webinars are the most ideal training method of choice because the variety of presentation elements they provide allow for the most effective educational platforms where even the most complicated topics can be illustrated through visuals, such as, video, images and desktop sharing demonstrations. All of which, as opposed to text, and even voice alone is innumerable. These types of webinars are also useful in informing salespeople and customer service representatives about new technology or processes so they could deliver company messages accurately and more effectively.
Internal Communications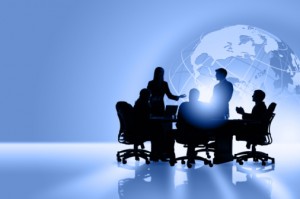 While webinars are used as a mode of external communication, companies can also use them to facilitate internal communication. IT departments can create webinars for use as periodic work meetings or as annual shareholders meetings to ensure that attendees at different locations receive standardized information simultaneously without going through an elaborate system of bringing all of them together in a single physical space.
Continuous staff training and constant sharing of expertise can also be achieved within a company through webinars. IT departments can schedule innovative webinars as a regular program for knowledge exchange and professional development among staff. Working with the company's HR department, the IT department may also design a series of webinars on human resource topics to address specific company concerns.
Conclusion
The possibilities of webinars in optimizing a company's information system are indeed limitless. Necessity is the mother of invention, so to speak, and the constant need to develop efficient information and communication systems is definitely turning webinars into a powerful tool for IT professionals.