Webinars are online seminars where an unlimited amount of information can be presented to a participating audience. Webinars offer many benefits to various brands in many industries, which, includes banking. They have multiple purposes that fall in line with a variety of industry needs.
For some their main use is for marketing, brand building and developing customer relationships, while other companies use them primarily for in-house purposes, such as, training of staff.
For the banking industry both of these uses typically apply as both can serve to meet specific and important needs and goals of the bank.
How Webinars Serve The Business Of Banking
Generating Leads And Serving Customers
Webinars can be of great benefit in developing and retaining customer relationships since there are so many critical educational topics to focus on.
Typically the topics that fall under the banking umbrella are complex and are great candidates to engage leads and educate them on financial, investment and related topics.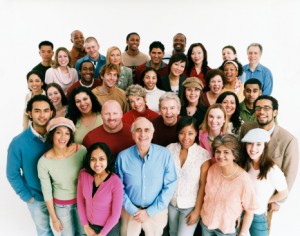 Finance is of concern to the majority of the population, and important considerations, such as saving for retirement, children's education, home loans and investing for the future are all complex topics that many people are eager to learn. Conducting webinars on these topics allows a bank business to engage a highly targeted audience of people who are interested in their industry and their products.
This type of reach and engagement can go a long way in effectively marketing to this type of audience without uttering a single direct marketing message.
How does this work?
This works through a process known as relationship marketing and certainly providing useful, comprehensive and informative webinars about the finance topics people yearn to learn is a form of relationship marketing.
In relationship marketing the approach and ultimate goal is to become invaluable to leads and perspective customers by thinking beyond one single sale. For example, recommending a competitor when a company cannot fulfil a certain order just to help a customer. This instills a deep loyalty and trust from the customer and usually results in a lasting life long relationship between the company and its customers.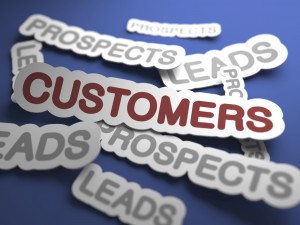 Webinars can be a great asset in this process by offering perspective leads education and value, which, in turn allows the bank conducting the webinar to become a true asset in the customer's mind. This type of loyalty can payoff ten-fold over the life of a customer.
A study conducted by Robin Buchanan and Crawford Gillies showed that satisfied long term customers are very unlikely to switch to competing brands, even when they might pay less for their services or products.
And, according to the White House Office of Consumer Affairs, customer loyalty is worth ten times as much as one purchase to a company. Detailed webinars conducted by banking, investment and financial experts can serve the purposes above by offering leads complex information in an easy to understand format.
With webinars the use of graphs, charts, video, images and voice can make even the most complex topics easy to understand, evaluate and implement, winning favor with a grateful audience.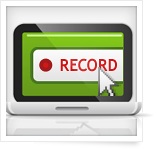 The webinar recording feature as offered by top quality webinar providers, such as ClickWebinar, allows the company to keep these in the archives of their website offering access to new customers, as well as, for those who would like to replay them at their convenience.
Ideas For Banking Webinars For Customers
These are just a few ideas of general topics in banking that can be used to educate customers, and there are many micro topics within each one. There are also unlimited other topics that can be used to entice a hungry market and win favor with perspective leads.
Financial Investment Strategies
Mortgage Lending
Saving For College
Understanding Bank Accounts
Saving For Emergencies
Retirement Planning (401K)
Preventing Identity Theft
Various Loan Topics: Auto, Home and Personal
Credit Cards
Understanding Credit
Assessing Financial Risk
The Home Buyer Market
The Home Seller Market
Interest Rates
Business Loans
Lines Of Credit
In House Uses of Webinars For Banking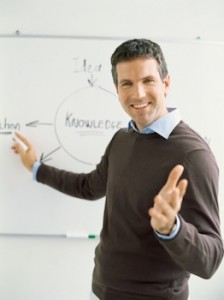 Another way that webinars can be used in the banking industry is for in-house purposes. Typically banking companies are large institutions that have mass numbers of employees, often nationwide. Conducting staff training via webinar is a cost efficient way to streamline the training process since they can be recorded, placed on a central server and accessed over and over again.
Training webinars can be created for a variety of staff levels, from the lowest entry level employees to the executive positions within the company.
Another way to use webinars in the highly complex banking business is to keep staff updated on the various compliance changes that often take place in bank regulations.
There are so many rules, regulations and procedures in banking as prescribed and governed by the Federal government that the possibilities are endless in this regard in creating useful and comprehensive webinars to further staff training and expertise.
Remember that proper training also furthers customer relationships and satisfaction as it allows for better customer service and expertise in various procedures.
Additionally, as with the webinars created for customers, the webinar recording feature allows a bank business to keep archives on their server for easy access to staff that needs a refresher course or would like to watch them multiple times.
Visual Learning
The other benefit of webinars versus simply sending memos and printed information stems from the fact that people are visual learners.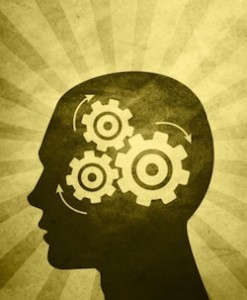 Webinars provide a much more effective form of training in using visuals that increase comprehension and learning by significant amounts over a paper document. This applies to both in-house and webinars created for banking customers.
According to the Visual Teaching Alliance, about 65% of the population are visual learners and the human brain processes visual information 60,000 faster than reading text. It is also noteworthy to point out that the eyes can register 36,000 visual messages per hour.
Ideas For In House Banking Webinars
Compliance
Government Regulations
Teller Training
Opening Accounts
Loan Officer Training
Customer Service
Security
Loan Risk Assessment
Dealing with Tax Levies
Dealing With Law Enforcement Subpoenas
Dealing With Wage Garnishments
The possibilities are endless.
Final Thoughts
It is obvious that any company in the banking industry can benefit from the use of webinars. For large companies a point person can be hired for this position to manage their creation and implementation. Depending on how large the bank, this can turn into an entire department.