Do you ever get the feeling that if you just closed your eyes and swung a stick that you'd probably take out a few gurus, experts, and mavens without even trying?
The bad news: You are right.
You're perceptions aren't wrong. Some of you might remember this story about the bazillion gurus on Twitter. The world is, indeed, a noisy place.
The question on everybody's lips, then, tends to be, "So I do work hard and I do have something valuable to bring to the table, but how do I get the word out?"
The revolution: The situation isn't hopeless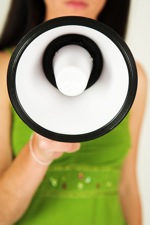 In just a very few years the nature of "getting the word out" has turned upside down. As social media expert (really!) Jay Baer put it in his latest book, Youtility;
"In 2010, shoppers needed 5.3 sources of information before making a purchase decision. In 2011, just one year later, shoppers needed 10.4 sources before making a purchase decision."
It's not that you can't get known and get business. It's that the old model of shouting louder isn't working anymore.
The answer: Content + conversation
Content is the fuel for having a conversation with your market…it's not an either-or. It's the sum of what you do both onsite and online.
It's also why online meetings and webinars are such a powerful part of any organisations' strategy. They're not only a great way to scale your message, they uniquely enable live, real time discussion that gives you the chance to listen, respond, and influence. Try that with a white paper!
The Bottom Line
The power of your voice should not be underestimated. Marketing automation, white papers, and something you post on SlideShare all have their place, but there's nothing so powerful as being a real person responding in a real way with other real people in real time.
And it just so happens that doing so without spending real money traveling is a bonus.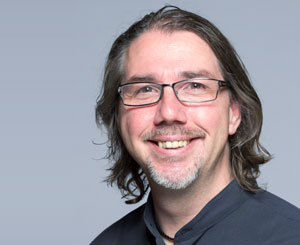 Roger Courville speaks and writes about connecting authentically in a digitally-extended world. Catch up with him at http://www.thevirtualpresenter.com.