Videoconferencing is a fantastic way to collaborate with teams, employees, and perspective and existing clients who maybe across the world or down the street or hall from your office. All that is required for a virtual meeting is a web browser, an Internet connection and a great videoconference platform.
It is important to realize that a videoconference is in no way casual just because it takes place online and not in person. A high level of professionalism still needs to be maintained, whether you are meeting with employees, clients, bosses or virtually anyone in your business. In fact, there are specific professionalism considerations in regards to a video meeting.
Please read on to learn about important considerations in being professional during a videoconference session.
1. Be Very Well Prepared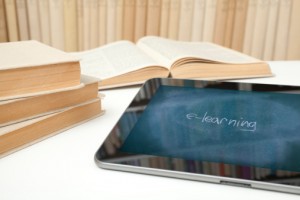 Being very well prepared is so critical in appearing as a professional in a videoconference session. All the material that needs to be discussed and covered needs to be ready, and neatly organized. If the meeting is of utmost importance, such as, those with new or potential clients, then preparing an outline that can be referred to throughout the meeting is the best way to be sure to cover everything required.
Also, it's important to foresee any type of files, documents or material that maybe needed during the meeting that is not part of the regular agenda. Stepping away from the meeting in order to search for something while keeping the audience waiting can appear to be very unprofessional.
These considerations are of utmost importance when pitching new clients, meeting with existing clients and also when meeting with your own supervisors.
2. Introductions
Make sure to introduce yourself and others in the meeting as needed. When people do not know each other, each person should have a minute for introductions. If, this meeting is with people who do not know you, then you definitely should introduce yourself and what you do.
3. Eye Contact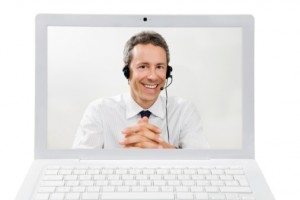 When we meet with people in person we look at them when we speak and when they speak to us, this should not change when meeting online. Keep your eyes on the camera so that the audience feels that you are speaking to them and they feel your attention when they are speaking.
4. Use The Best Visuals
If you are using visuals make sure they are well made. Graphs, charts, images and videos should be done in high resolution, they should be easy to understand, read and be high quality.
Remember that this is not a live meeting in which you can present blown up charts, or display video on a large screen as can be done in a conference room to a live audience. This type of meeting takes place online and people will be seeing your visual materials over their screens, some might even be using a small screen, such as, a laptop.
5. Know Everything About The Topic Of The Videoconference
Professionals can usually answer any question in their perspective fields. This is something that is very important in a videoconference because if there are questions or concerns that come from the other participants you need to be able to answer them, and answer them with authority.
6. Avoid Fidgeting And Sudden Movements
Fidgeting, playing with your hair, moving around too much in your seat and using too many hand gestures do not convey professionalism, and often these types of movements can be perceived as displays of boredom or anxiety. Also, experts agree that movements, such as, pointing and speaking with your hands look bigger than life and over exaggerated on video, so that makes it even more important to avoid them.
7. Be Attentive
When someone else is speaking be attentive and look at them directly through the camera. Many of us can focus and listen to someone, while looking through some papers on our desk, but this is not professional behavior and can be off putting for those that are speaking.
Should you need to look through some papers, wait until the other person pauses, then excuse yourself and let participants know that you need to refer to something on your desk.
8. Wear The Proper Attire
Dressing in a professional outfit, just as you would at the office, is a must have in a videoconference session.
9. Eliminate Noise
All background noise needs to be eliminated and dealt with before the meeting. Make sure your cell phone and office phone is off. Close your office door if there will be a chance of noise in the background. Also, make sure that you will not be disturbed by others while attending the meeting.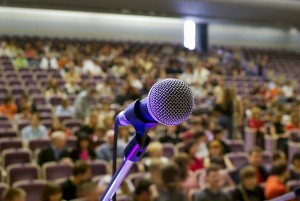 Conclusion
Please remember that the confidence that clients and employers place in you often relies on how you conduct yourself in your interactions with them, and so using these tips can go a long way to furthering your position in the office and your reputation with clients.