Want your webinar to stand out in the crowd? It's easy to add the human touch — and fun. Why is that important? It helps your audience feel special and helps you deliver your content enjoyably. Of course, you'll want to create a unique way to add the human touch to your brand, so here's a handful of tips to get you started . . .
Imagine this. You gather your audience in your office or even in your living room.
Participants feel welcome. There's lots of interaction. Questions pop up. Everyone has a good time.
At the conclusion, they continue to chat about your content and you.
And they start online conversations with their friends about all the ideas you shared.
Here's the good news: you can do that with online meetings too — by adding social elements to your webinars. Here's how.
1. Where are you from?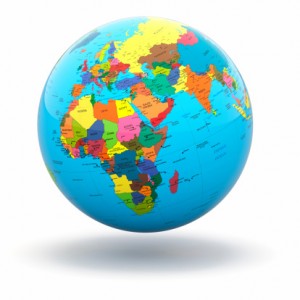 Your audience may be curious about the other participants. Are any from exotic locations? Who has a beautiful view out their window?
To build a sense of anticipation, ask participants to post a picture on social media of their part of the world, then share a link with the group.Which social channels? Choose the ones where your ideal prospects are most likely to hang out.
Pinterest is hugely popular. Or if your audience is into photography, maybe Flickr would be a good choice.
2. What's your question?
Ask participants to post questions on Twitter or other social channels.
I know—this one requires a bit of bravery. Some questions might be a bit off-the-wall. That's OK. The Internet is informal, so people understand that not every question will be relevant.
In fact, some might be downright rude. But think about this. Rude people may be the most likely to tweet anyway. So why not encourage your nice fans to tweet too. At least you wind up with balance.
3. Did you bring a friend?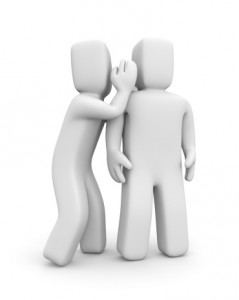 The best way to grow your webinar is through referrals. That's why we created our Facebook app.
Now it's easy for your fans to point to your webinar sign-up and invite their friends.
And to give it an even more special feel, you can even conduct your webinar inside Facebook.
4. Who is the newest member?
LinkedIn is more than just a place to post your resume. With a few clicks you can create your own LinkedIn group (or multiple groups for your diverse contacts.) Then craft a webinar just for your members.
The discussion feature allows group members to get to know more about you and your subject then continue the conversation long after the webinar ends. And status updates are an easy, natural way your LinkedIn connections can help promote your webinar.
5. What's your "Aha" moment?
If you have a forum for your participants, ask them to log in during the webinar. Then encourage them to be on the lookout for gems: those little nuggets of wisdom that mean the most to them. They can post their gems in the forum and cross-comment on the entries of others.
This not only fosters a sense of community, it builds user-generated content for your site. And it can be a great source of feedback and ideas for your next webinar.
Don't have a forum yet? No problem. Google-Plus supports invitation-only circles where members can share their private thoughts.
6. How many agree with me?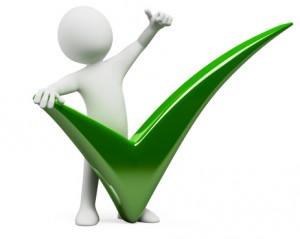 ClickWebinar has easy built-in tools for interaction. For quick feedback, ask participants to weigh-in on something you just said. They can type a comment into the chat box to give you a quick feel for whether your point got through.
And for more in-depth interaction, set up one or more surveys or tests. Optionally, you can share overall results with the group. This lets them know what a like-minded audience you've assembled. And only you can see individual responses for valuable feedback.
7. What would you like to share?
ClickMeeting has built-in tools to support your community-building efforts too.
Use Chat for participants to raise their hand during Q&A. Then use the pass-the-camera feature to let participants clarify their question for the group. This creates instant interactions.
Be sure to create an automatic thank-you message to your participants. And tell them specifically how to continue to interact online.
Is this a little risky?
Yes, when you make your webinar more sociable, you run the risk of having someone use it as an opportunity to complain or disagree. So you have to be flexible, yet keep the webinar on-point.
The pay-off is a warm feeling of community that your participants will love.
It's not easy. But hey, it's social.
How do you build your community with webinars? We'd love to read about it in the comments below.