The way we work has radically changed in the past decade. Traditionally, people came to the office and stayed there for eight hours to work, now people do not have to be physically present, but, still remain productive. In the past, important meetings with clients required travel and at a high cost to the company. Now, the Internet enables us to collaborate on work projects face to face, even when we are physically apart – sometimes, even when we are on different continents and different time zones.
The Videoconference Revolution
One of the benefits of the technological advances associated with the Internet is videoconferencing. Through videoconferencing, people from different locations who are working on a project or task together can communicate face-to-face so that they can better coordinate their efforts.
Benefits Of Videoconferencing For Business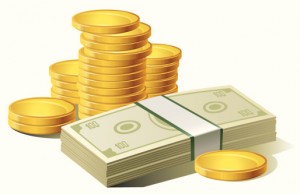 Video conferencing can greatly reduce travel costs, and no matter the size of a business, the bottom line is always of utmost concern. A big company with affiliates and branches throughout the country or the world can monitor operations in remote locations through videoconferencing. All that is required is a date and time to meet in a virtual office.
A call is made and several parties can meet and discuss a pre-set agenda. A small company can save even more money in that its sales or marketing representatives do not need travel to see suppliers or clients to make a sales pitch or to discuss delivery. Traveling for business, even for sales representative who knew well when they signed on and got hired that they would be travelling extensively for their job, can still feel fatigued by constantly being on the move. When videoconferencing is in use, the travel time will be drastically cut.
So far we have discussed how this technology helps a business' bottom line in being a cost effective method that saves not only money, but, time as well.
Increased Productivity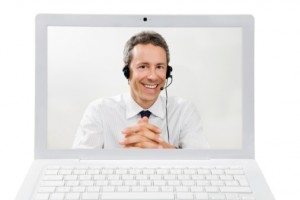 It is also evident that this method of communication is highly productive in bringing together people from various remote locations into one virtual meeting room. For one, people in the field do not need to keep going back to office. And second, people at the office do not need to go out to the field. People can meet no matter where they are in the world through videoconferencing.
Technicians and field personnel who need to be on site outside the office do not need to waste time by always going back to the office to file or deliver reports. While in the field where they do the bulk of their work, they can set up a camera and the managers at the office can see for themselves what work has been accomplished at the site. It is as though they are conducting an ocular inspection themselves as the camera can be taken to inspect machinery, factories, construction sites or any other thing relevant to the business.
Productivity and developing relationships with clients can be increased as well through this medium, as virtual meetings brings even those that are located five thousand miles away into the same room. And as opposed to a phone call, videoconferencing allows for face to face contact that can be an indispensable tool in business.
Requirements For Videoconferencing
Videoconference platforms, such as, ClickMeeting offer all the necessary tools for the most productive virtual meetings. But, not all platforms are created equally, and so, here are the most important features to look for:
User Friendly Platform – These are typically intricate platforms and so it is important to choose one that offers an easy to use dashboard where all the tools can be easily accessed by everyone in attendance.
File Transfer Feature – A simple and effective means of transferring of files between participants is an essential feature, and typically applies to all business.
Annotations – Another important element that allows for participants to comment throughout the meeting to gain the attention of the host and other meeting attendees.
Recording of Meetings – The recording of meetings can be of benefit on many levels in all types of industries. Typically this is a standard feature, though some platforms charge extra for recording.
Preparation Mode – This is another essential feature, especially when the meeting involves clients and other VIPs. It allows the host to preview all the elements before the meeting starts to make sure that everything is properly set up and ready to go.
Participant Numbers – Some platforms charge by the number of attendees, and so this maybe an important consideration for business.
Choosing A Reputable Service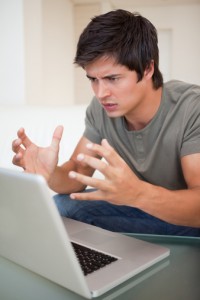 There are many videoconference platforms, so it important to do the research and choose one that is reputable and highly functional to avoid disasters, such as, technical problems or loss of functionality in the middle of a meeting, especially with a client. It is critical to make sure they offer excellent customer service so when technical problems happen they can be addressed in a timely and efficient manner.
Final Thoughts
Videoconferencing can keep professional relationships open, convenient, productive and cost effective, that is always great for business. Facial expressions and reactions to news or discussion through videoconferencing make for better collaborative relationships. When people's relationships matter in a business, videoconferencing can help people maintain these relationships.