Online meetings have become commonplace these days, thanks to technological advances. Though this has paved the way to greater convenience and cost-effectiveness, it has also challenged facilitators to find effective techniques for engaging virtual attendees – people who are not physically present in an actual conference room. One strategy and technique that has proven effective is the use of PowerPoint presentations.
Creating this visual aid isn't a walk in the park. It demands analytic thinking not only for presenting ideas but for customizing its meaningful aesthetics as well. Picking fonts, colors and illustrations can't just be done randomly. Everything element has to complement the others in order for the presentation to accomplish its major purposes:
To reinforce the message of the meeting facilitator
To engage the attendees and help them go with the flow
To facilitate faster comprehension, leading to a more efficient decision-making process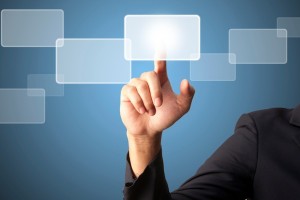 Though content is of utmost importance when crafting a presentation, we can't just pay little attention to its design. Living in a visual world, our sense of sight has a powerful influence on our emotions and behavior. When viewing a presentation, the eyes do not only read the text; they also take in all the non-verbal cues the slides convey. Thus it is important to remember the following points in designing PowerPoint presentations.
Background
The background is one of the most prominent features in a presentation, yet it has to remain "in the back seat." Keep it simple so as not to distract the readers from your main points, but not so plain it doesn't forward your message or your brand at all.  It's advisable to keep the same background through all the slides, but if there's a need to change it to complement some particular text, at least choose analogous colors.
Colors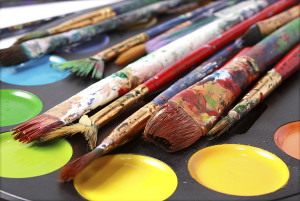 You can't underestimate the power of colors. A number of case studies have already proven that color is a major consideration when customers buy a product. Further, colors also serve as a non-verbal medium of communication. Each hue evokes an emotion as viewers (consciously or sub-consciously) associate natural circumstances, historical events, cultural factors and personal experience.
There are thousands of possibilities for color combinations. To help you determine if you've picked the right blend, you should be able to answer "yes" to the following questions:
Do the colors provide a high contrast between the background and the text?
Do the colors reinforce the message of the presentation?
Do the colors look pleasing and professional?
Graphics
Graphics in a presentation are not decorations; they are there for a purpose. You know your chart, illustration, table or animation has a valid bearing on a slide if:
It is highly relevant to the topic; using stock photos as slide fillers is not a good idea.
It can replace a huge chunk of text.
It can present data in a simple, organized manner.
It tells a story and evokes an emotion.
It captures the audience's attention and elicits a reaction.
Make sure that the graphics you use are of high quality. Pixelated images make your presentation look unprofessional and difficult to understand.
Fonts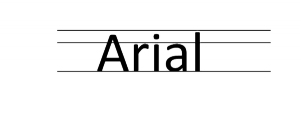 With the overwhelming number of fonts available, it's easy to be confused about which one fits your presentation best. To resolve this dilemma, here's the truth: There's no single, ideal font style for PowerPoint presentations; it will all boil down to personal preferences. Just make sure you follow these guidelines:
Choose an easy-to-read font. What good is a cool typeface if the viewers won't take time to read the text?
Use one to two font styles throughout the presentation, for consistency. Using too many typefaces messes up your presentation.
Font size should be at least 30 points. Using a small font to make room for more bullets or graphics isn't convincing at all. Take it from Guy Kawasaki, a Japanese-American speaker and author from Silicon Valley.
After designing your template or slide, review it again and see how each element complements the others. If the background, graphics, fonts and colors strengthen your main points, then you can say you've done an excellent job.
Have we missed an important visual tip for creating a presentation? Let us know by leaving a comment.
About the Author
Slideshop.com is a leading provider of unique, effective and captivating PowerPoint templates. It also blogs about slide design, presentation skill improvement, and PowerPoint advanced tricks.