Earth Day on the National Mall in Washington, DC will be the centerpiece of Earth Day in the United States. Thousands of environmentally-conscious people from all over the country will join together with civic leaders and celebrities for this special event to galvanize the environmental movement.
Participants on the National Mall will stand in solidarity with the millions of people rallying at Earth Day events around the globe, to Mobilize the Earth and build a sustainable future.
Join the movement
Today's consumers expect companies of every size to be responsible global citizens.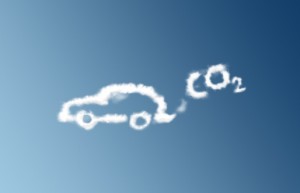 As a ClickMeeting user, you're doing your part by reducing your carbon footprint and making your company a more responsible steward of the earth's resources.
Imagine the impact of a worldwide reduction in business travel!
✔With reduced air travel, fossil fuels would be conserved and airport traffic would be more manageable.
✔Less driving would lower pollution from carbon emissions and save wear and tear on vehicles (and people.)
✔Using electronic documents would reduce the use of paper and save oxygen-producing trees.
Our commitment 
ClickMeeting is committed to helping businesses be better corporate citizens of the world.
Join us in supporting this exceptional cause. You too can make a difference. Stay tuned for more details regarding Earth Day celebrations.