Webinar, also referred to as web conferencing, has truly changed the way businesses communicate and train their sales team. With the advent of webinars, traditional businesses, as well as, online business owners have the luxury to train their affiliates and sales teams without having to travel or even use a teaching facility. This, in turn, can save them a great deal of money and time. What's more, webinars enable anyone to train and learn from the comfort of their home or office. 
Webinars can be recorded and the archives can be used on an on-going basis to train new employees, which, is very time and cost effective.
Webinars can be very beneficial in improving the marketing skills and knowledge of your sales team. But when done poorly, it can have the opposite effect. But, just like any other tool, when webinars are used correctly they can yield impressive results in outfitting your sales team with the knowledge they need to do their jobs effectively.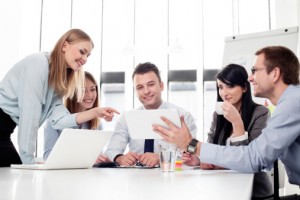 Before you hold a training webinar for your affiliates and sales team, make sure to consider these tips and suggestions.
Step 1: Choose A High Quality Webinar Platform
To make the most out of your webinars, the first and foremost step is to enlist the services of a top-notch and trustworthy webinar service provider, such as, ClickWebinar.
With a good webinar service, you will be able to enjoy these perks:
Easy Access For Trainees As a trainer, you must use a webinar service that provides a quick login process and easy access for your attendees.
Polling A good webinar service allows you to measure your attendee's interest through polling. In addition, it makes your trainees feel like they are an essential part of the training or meeting by allowing them to give their input on various topics. This type of data can also be useful in creating future training, because the audiences' reactions can be the best measurement of the training's effectiveness.
High Quality Video Having a webinar platform that allows for high quality video ensures that any media you will use in your training will look great and provide for more appealing presentations that will increase the interest and engagement of the trainees.
High Quality Audio The quality of the audio presentation is essential in providing a seamless training session, the last thing you want is for the voice of the presenter to fade out, or not be heard, all of which can be issues with inferior webinar software.
Document sharing A superior webinar service allows your trainees to upload and download important files like presentations, agendas, spreadsheets and brochures.
Webinar Recording Capabilities A good service enables you to record the training sessions. Again, this is invaluable as archives of training can always be accessed by existing team members and also can be used on an on-going basis to train new sales team employees.
Reach Make sure the service you use allows for the most reach by providing mobile apps that can allow team members to access the training from anywhere.
Excellent Customer Support This is one of the most important elements of a good service provider, they should be readily available to resolve any technical issues and to assist with usage advice whenever it is needed, and it will be needed.
Step 2: Set Goals And Objectives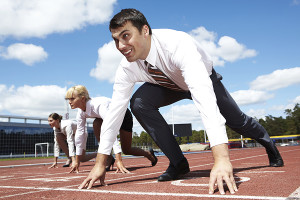 Whether you are training them on how to use a new tool or presenting a new product, make it a point to define your objectives and desired results prior to the training session.
As their manager and trainer, you cannot expect your webinar training to be fruitful, unless you have a goal or objective in mind, which, will enable you to effectively plan out the content of your training.
Step 3: Create A Well-Researched Lesson Plan
Take care and time to devise a lesson plan for your training webinar. Start by building a short outline that focuses around the objectives and goals that you have devised in the previous step. Then expand the outline with detailed steps within each topic that you will address.
Rework and edit the outline until you have a concise and well-targeted focus on the subjects that will be taught in the webinar.
Step 4: Enlist An Expert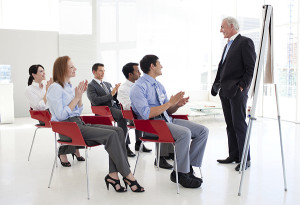 Have a qualified specialist present a few helpful tips to your audience. This can be the company's top salesman who has a proven track record and exemplifies all the best that you want to convey to a team. A great choice is someone who has real life knowledge and specific experience and expertise within the company and can convey a mass amount of knowledge to the people being trained.
Step 5: Show Real Life Examples
One of the most effective methods in sales training is to show real life examples of sales scenarios. This is where webinars can really be helpful because video can be used to record a scenario and then shown within the webinar. And, the video can be repurposed many times over and used in various training sessions.
Although the methods will differ from one company to another, this applies to all industries, and all types of sales techniques, whether for products or services, online or off.
Step 6: Anticipate Questions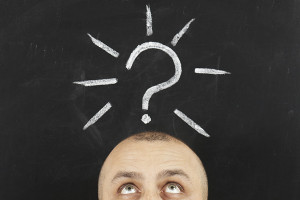 Get ready to be bombarded with a lot of different questions from your attendees. As sales personnel, these people want to know all the ins and outs of specific training topics. With that said, make sure to prepare answers to some of the questions you can anticipate.
Step 7: Record The Webinar
Record everything in the webinar, so that your trainees will be able to review the topics and contents shared in the training. In addition to that, the recorded webinar can be used to train new affiliates or members of your sales team for as long as it remains relevant.