Odds are, if you're making a presentation, you're speaking to an audience that has seen dozens and dozens of presentations in their lifetime. Some of these presentations have likely faded in their memories, or perhaps never were a memory because they weren't even paying attention. We've all been to boring and unmemorable presentations, however well-meaning they may have been. Due to past experiences – having to spend time in mediocre webinars and lackluster sales pitches – some audiences may have low expectations for your presentation. How do you overcome this hurdle to gain a positive reputation and earn a spot in your audience's memory?
Know Your Audience – Better Than They Know Themselves
Just as you would do research on competitors before developing a product or run a literature review before conducting research, you need to do a background check on your audience. Are they young or old, or a mix of both? How long has their company been in business? What are their goals? The answers to these questions will guide you in tailoring the presentation directly at this audience, rather than taking a shot in the dark and hoping it lands on target. It's a similar concept to the generic cover letter – these get overlooked, whereas one that demonstrates a solid understanding of the job and the company culture will be remembered.
Give Your Presentation a Seductive Title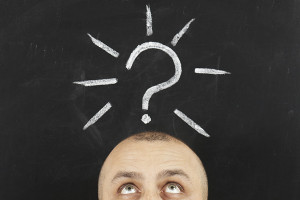 An interesting title that gets the brain thinking about a topic or sparks emotion can garner an initial curiosity about what you have to say. Make it seductive, bold, or even cleverly confusing to make your audience immediately have questions that need to be answered by watching your presentation. Then make sure to deliver, by keeping on the topic your title sets, staying true to the tone of that title, and giving a solid conclusion that brings it back around to where you started.
Engage Them with Active Learning Strategies
Active learning is a trend in education that involves placing the responsibility for learning on the learner. While you may not be a teacher or professor, essentially what you want to achieve through your presentation is that your audience learns about your product or service, which helps them make a decision in your favor. Applying the principles of active learning engages your audience in a way that not a lot of presentations do. As opposed to straight lecturing, active learning gets the audience to think critically about new information being presented as well as what they already know about a topic. For example, if you were presenting on time management software, you might first ask them to discuss among themselves instances where they needed to manage their time – then go into detail about how the software provides relevant solutions. For some ideas, check out these basic active learning strategies from the University of Minnesota.
Practice on a Test Audience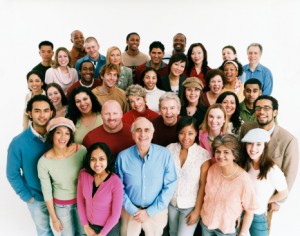 Even the most seasoned presenters need to practice in front of a test audience if they want to make it the best it can be. We all know the phrase "practice makes perfect," so there's no excuse for not doing it, no matter how much of a web conferencing guru you may be. Give yourself plenty of time before your presentation to prepare – act as though the test run is the real thing. Inform your test audience about everything you know about your real audience, so they can give feedback based on what the real audience would think. Also be sure to allow adequate time for making changes to your presentation as needed to better captivate your real audience.
Make Your Vision Visible
Most people – especially in business – are to some extent visual people. They don't want to be looking at the same thing on screen throughout your entire performance. One of the advantages to using teleconferencing software versus face-to-face presenting is that you can deliver powerful images directly to your audience's computer. So don't just stand there talking – make your vision visible. Infographics, short videos, and animations that are embedded within your presentation will keep your audience wide-awake, as visuals can be both inspiring and stimulating. Try using an up and coming technology or a new design concept to infuse new life into the long line of presentations that have come before you.
Give Them Something to Take Home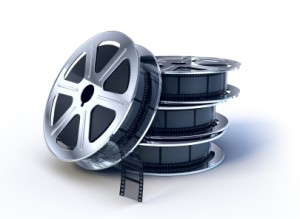 The simplest way to be memorable to your audience is to give them the opportunity to watch it again. When delivering an online webinar, pitch, or other presentation, have it recorded so you can send it to your audience afterward. This is a good excuse to stay in touch to get additional feedback and field questions that may have come up well after you signed off from presenting. Including a brief summary of the different segments of your presentation will encourage them to rewatch the parts most relevant to them. Having it right there in their inbox will be an instant reminder of you, your company, and your product/service, as well as the best parts of your well-thought-out presentation.