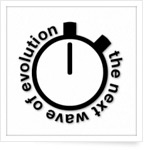 To make using ClickMeeting even easier and more productive, we've prepared a new video tour for you. In 2 short minutes, you'll learn about the features and advantages of the ClickMeeting platform and how they can benefit your business.
Find out what we mean by ClickMeeting:
Productivity
Reliability & Accessibility
Real Life Experience
Rebranding
Scalability
It's so easy to use and learn. So take 2 minutes to discover the difference:
Now, if you haven't already, try ClickMeeting for FREE. Get connected and join the online meeting movement! And don't forget to let us know what you think!