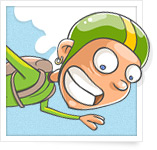 Are you a DimDim user? If you feel left out in the cold by the fact that you'll no longer have service after March 15th, we have an exclusive offer to help you find a home for your online meetings and webinars. And it's 25% cheaper than usual, for as long as you wish to use your new account. That could be your entire lifetime!
Now if you're one of DimDim's 6000 paying customers or many free account holders, this is bad news. It could sink your productivity curve, disrupt projects, and have a negative effect on your revenues.
Here's the good news. If you're wondering what to do now, and where to move your online meetings, you're welcome at ClickMeeting. And to show you we mean it, we're offering 25% off, potentially for life.
If you liked DimDim, you're going to LOVE ClickMeeting. We've got loads of advanced features and unrivalled reliability, at super-reasonable prices. All-in-one annual plans start at $29.95 per month for unlimited online meetings of up to 25 attendees. ClickWebinar, on the other hand, can accommodate up to 1000 attendees, with prices starting at $59.95. Just choose the solution that best suits the needs of your business. Change options anytime.
One last point. We'll never leave you! Try us and you'll find "there's more to love with ClickMeeting!" 🙂
Now open your parachute and enjoy a really soft landing! And be sure to let us know how you're doing with your new ClickMeeting account.