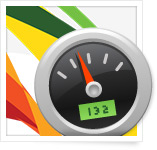 Have you ever been in an online meeting when suddenly your connection dies? Or maybe the audio and video keep having glitches because your Internet's too slow? To help you avoid this, we've now added a useful functionality to test everything that might cause potential problems BEFORE you start a meeting.
You'll find Connection Tester on your ClickMeeting dashboard and in the help section.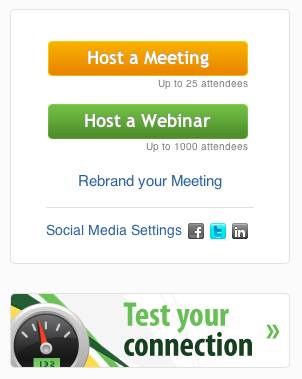 Your participants also will see the testing option when they log in to your meeting.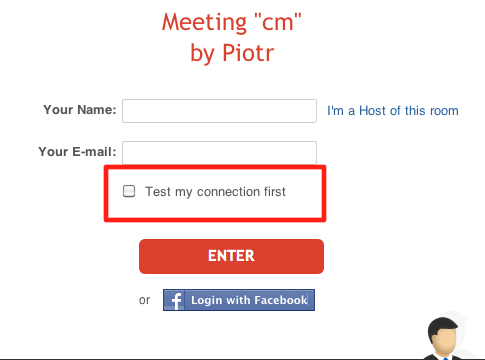 What does it test?
Connection Tester is a three-step process that warns you of anything that will interfere with your transmission and lets you know whether to expect technical problems during your meeting.
Even if Connection Tester finds problems, you can still proceed with the meeting. But in those situations, you can't be certain of the meeting's success. The final decision is yours.
Step 1: Connection Test
In this step, the upload/download speed of your connection is tested. If it's too slow, you'll be warned.
Step 2: Component Test
Connection Tester determines whether you have the latest versions of Java and Flash plugins. If not, you'll be prompted to download and install them on your computer. Both are necessary for the ClickMeeting application to work properly.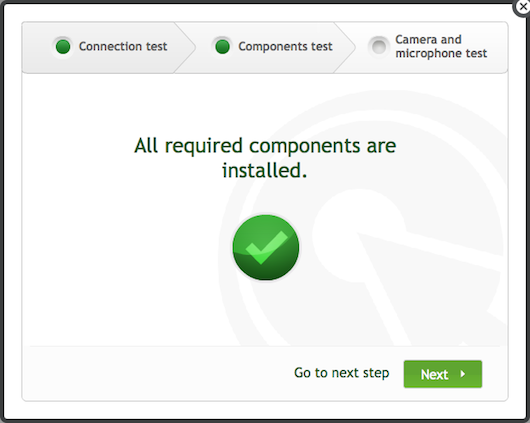 Step 3: Audio & Video Test
The system first detects your camera and microphone then tests the video and sound quality (make sure you press the "Allow" button in the Flash player settings).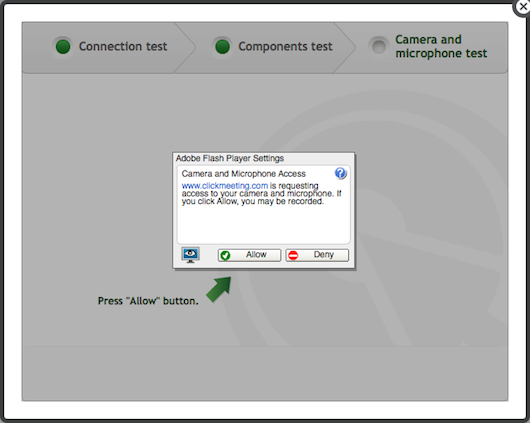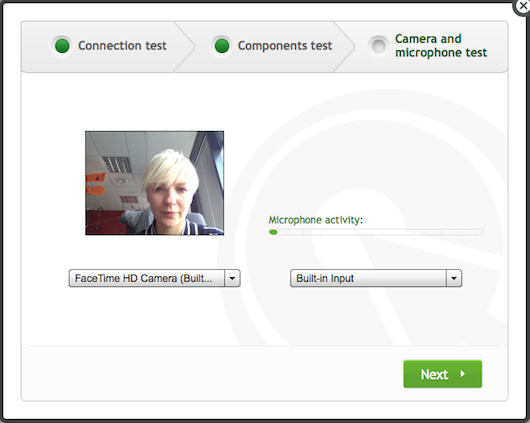 Again, you'll be warned if your camera and microphone are not working properly.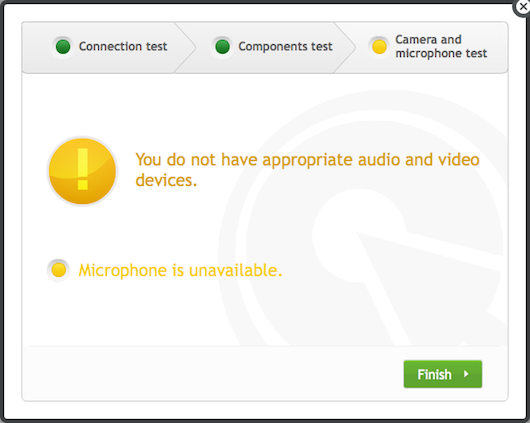 This handy tool will help you avoid problems with transmission and unpleasant surprises during your meetings and conferences, whether you're the organizer of an event or join a meeting as an attendee.
Since transmission problems are not uncommon, Connection Tester helps you determine the cause and lets you know whether your connection is too slow or the problem is the result of an outdated Flash plugin. Most important, it helps you eliminate the cause, so meetings can be as effective as possible.
Let us know how it works for you and if you have any questions!