With ClickMeeting you've always been able to join an online meeting or webinar from anywhere. But you had to be in front of a computer. Well, now it's enough if you have a tablet with you. With the ClickMeeting mobile apps you can really meet from anywhere – and regardless of the operating system!
Now this is big news (I probably say it every time) but we've just launched our mobile apps for iOS, Android and BlackBerry – best-suited for tablet devices (running online meetings on smartphones is not really practical, simply because a smartphone screen doesn't provide enough space.) So now even if you're on a train or at an airport and are running late for a webinar, you can tune in on your iPad, Galaxy Tab or BlackBerry PlayBook
What exactly can you do via your mobile app?
Schedule meetings
Invite participants
Join a meeting as a participant or a presenter
Stream audio and video
Use the whiteboard and presentations
Chat with other participants
Share images and videos
Create a new ClickMeeting account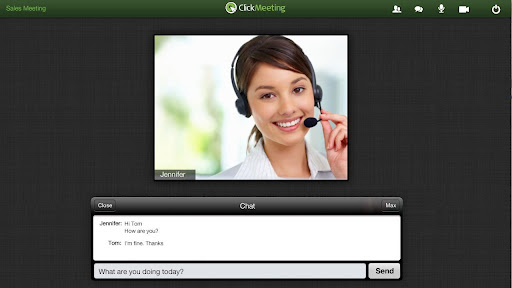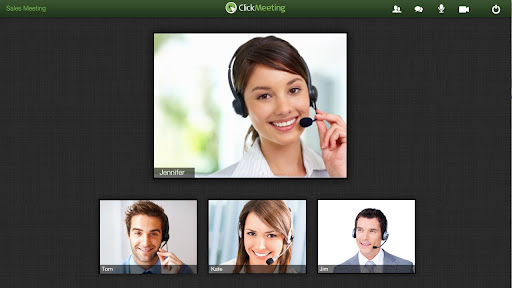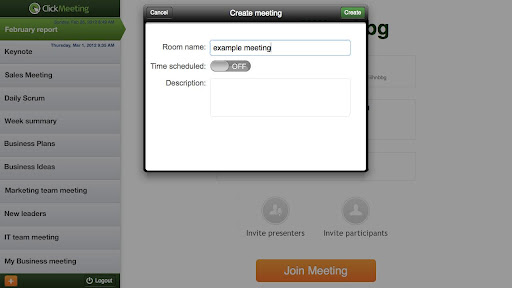 The benefits of the app?
Today, these are pretty obvious.
But when the British pictured this in 1969:
http://www.youtube.com/watch?v=qqtoVmACDng&feature=youtu.be
the idea of taking part in a video conference on the go had not even crossed their minds. In the mobile world of today, you get even more mobility with ClickMeeting – being able to meet while commuting or traveling and even when your taxi is stuck in a traffic jam.
What can't you do with the app?
Participants have all the same functionality. If you are a presenter, you'll see some of the features are unavailable in the mobile app – like screen sharing, polls, web browser and recording. But I'm sure you'll still find it really useful.
Where to get it?
Simply click one of the links below and download the app on your mobile device.
[block]0[/block]
[block]1[/block]


And after you've downloaded and tested the app, give us your feedback!