Today's the first day of the Chinese New Year – the Year of the Dragon. We've decided to celebrate it with HOT ClickMeeting discounts. 🙂 .
.
Symbol of Power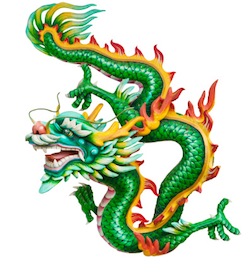 The Dragon is the fifth sign of the Chinese Zodiac, which traditionally consists of 12 animal signs. In ancient China, the Dragon represented the emperor and power. Today, it symbolizes success, power, strength and good luck.  
In China, people who are outstanding, bold, and succeed in what they do are often compared to dragons. No wonder we considered the Chinese Dragon a great inspiration. 🙂
Celebrating a Tradition
Chinese New Year's Day, also called the Spring Festival, is today – January 23. It is also a special day, because we are launching a very special, dragon-powered promotion.
Our Year of the Dragon Offer will last until midnight, February 6, 2012. Whether you're a new, existing or free customer, we're offering dragon-sized lifetime discounts on any feature-packed ClickMeeting and ClickWebinar package.
Special Pricing
Prices start from just $19.50 and you can save up to 50%. Simply buy an account or upgrade your free account here. How's that for a start of a successful year?
The feature-rich ClickMeeting and ClickWebinar packages include everything you need for successful online meetings:
. . . and all the features available in ClickMeeting.
This Offer is HOT!
The special pricing is time-limited, so make sure you take advantage of it before it expires.
Simply click here and meet… the Dragon within you. 🙂