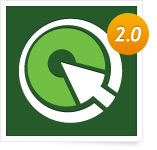 You spoke. We listened. Now we're happy to present ClickMeeting 2.0 – and a whole lot of new and improved functionality, thanks to your feedback. Without further ado, let's take a quick look at what you can now do with ClickMeeting.
Video in HD Glory
We've considerably improved the quality of video streaming. In English, that's crisp, clean, and smooth rendering of your video content.
Of course, if you want the full "HD glory experience",  you'll need to play director and decide "who, where, and how many" cameras you need for each meeting. You're the maestro – and with ClickMeeting 2.0, you can offer more possibilities (and fun) with impeccable video transmission.
Just take a look at how impressed the ClickMeeting Brand Manager was. 😉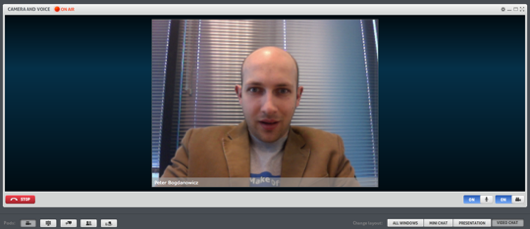 (more on our Facebook page)
The usability and look and feel of the video application has also been enhanced. New features like the conference view, in which one of the video streams can be highlighted, gives the speaker "center stage" impact.
Conversely, if there's more than one person using a camera (multiple streams or windows), your own window will be smaller – which is really helpful, unless of course you really like looking at yourself. 😉
Redesigned attendee list management
Attendee list management is easier and more intuitive in 2.0. The best thing about it is that you will now be able to view attendee information with just one click. And the enhanced formatting makes contact info easier to read and use, significantly improving the efficiency – and ultimate success – of your meetings.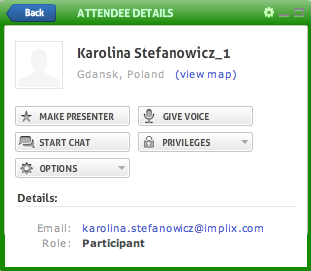 New sharing options
One of the really cool changes is that now you can upload and share multiple views and content, switching between the tabs (views) as you would in a browser. It's super handy and allows you to upload more files and keep them ready to feature when the timing is right.
Many of you also wanted to be able to upload your own video and audio files − so it's ready and waiting for you in ClickMeeting 2.0 (see, we really listen). This means we're supporting more and more file formats to meet your needs.
Flickr! Now you're also able to pull images onto your whiteboard directly from your Flickr account.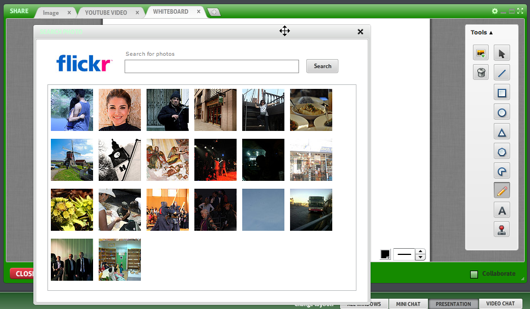 And if you like scribbling during meetings, the awesome pencil tool lets you highlight areas of docs or screens − even YouTube videos!  How much more fun can you stand?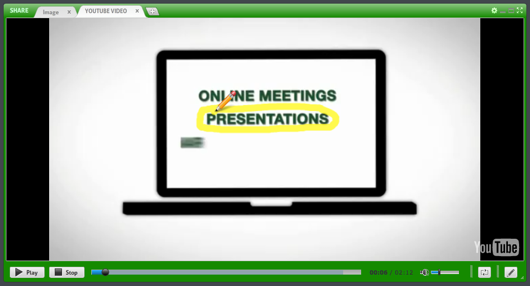 Wait, there's more…
Improved polling
Polls are extremely important tools for improving content and capturing feedback for decision making. In the new release, there's NO participant limit and polling appears in the "sharing" window, which means you can tend to other things while attendees vote. Call it multi-tasking 2.0 style.
The polls are also more accessible and the results much more user-friendly and interactive, with detailed, real-time animated charts. This increases engagement and provides more useful information to you and your attendees.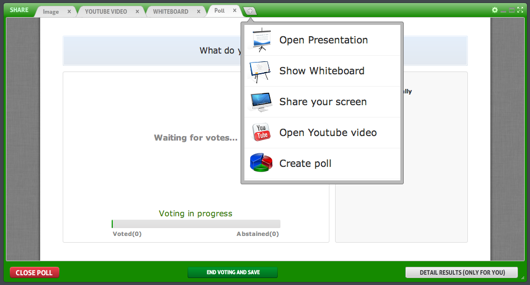 That's ClickMeeting 2.0 in a nutshell. Now please take a minute to log in to your account and try it out for yourselves – we'd really love to get your feedback.
Meanwhile, we'll continue working and improving ClickMeeting for you…