You know, we work hard at ClickMeeting to make using our platform much easier for you. Today we have yet more news – we've added some important updates to make managing audio and video during your meeting a piece of cake. Plus we've added more audio options, so you have more choices, depending on the speed of your available Internet connection.
Managing your audio source
We've generally made things simpler. To mute/unmute your microphone or turn your camera on/off, simply click the buttons now found below your camera image or avatar.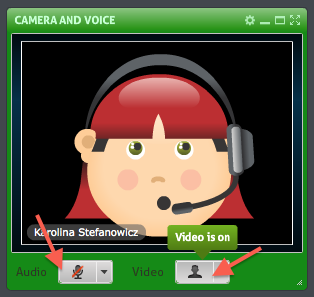 If you're using only audio, there's no avatar. Nor is there the big red phone receiver you used to see when you dialled in as presenter — we didn't like it either 😉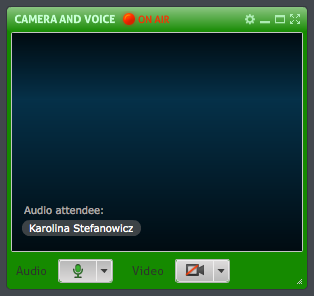 What's more, you can now choose from three audio channels available as options in the audio button dropdown menu: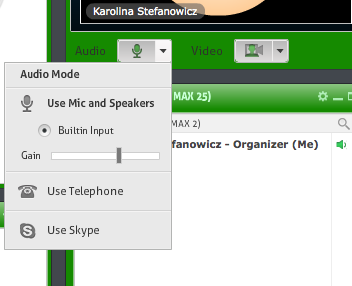 Microphone and speakers – You can choose from the available microphones (if there is more than one) and adjust the volume during the meeting.
Telephone – Choose this option to dial in to a meeting (e.g. when you have a bad Internet connection.) The phone number and PIN code are displayed after you choose the option.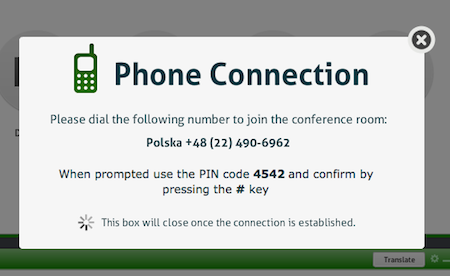 All audio sources have been optimized to improve performance during meetings and to eliminate potential problems.
Cameras and avatars
You can choose a camera, if you have more than one available, or choose an avatar — great idea for me today, as I'm a bit under the weather.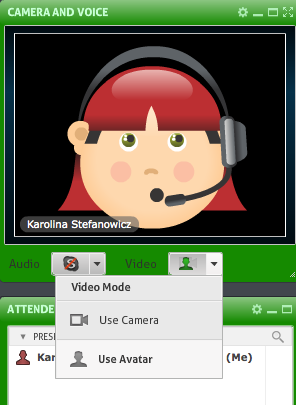 All of this is now conveniently available inside your meeting room — all in one place — to make the quality of your audio and video as high as possible during meetings.
Personally, I think it makes it much easier to manage your audio and video settings. What do you think? Give the new options a try and let me know!